What to do when a loved one is dying soon
Finding out that a loved one has a terminal illness and that the time you have left together is limited, can be overwhelming. What do you say? What do you do? How do you cope?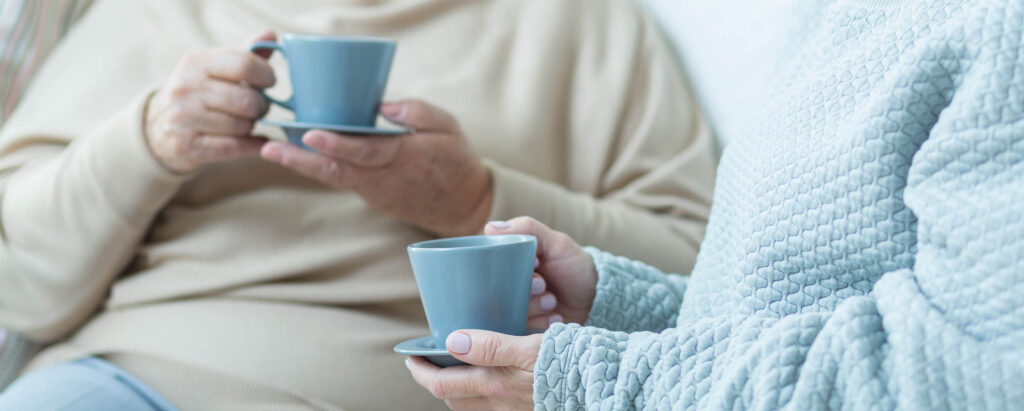 As heart-breaking and painful as it is, when a loved one is dying you have an opportunity to make the most of the precious time you have together. This can include making positive memories, saying goodbye properly, helping them get their affairs in order and making sure their wishes are carried out.
Our short guide will help you understand some of the emotions you may experience, some of the things you may wish to consider to help you cope, and some of the information you could find out from your loved one to make sure that, when the time comes, you are prepared.
Coping with anticipatory grief
Firstly, knowing a loved one is suffering from a terminal illness means you may grieve deeply for their loss before it happens. This is called anticipatory grief and many people report that it's worse than the grief experienced once their loved one has passed.
You may experience a whole range of emotions. It's common to feel guilty, denial, sorrow, depression and anger. Although not everyone experiences anticipatory grief, it's important to understand and recognise that this is a deeply emotional time and the feelings you experience are completely normal.
If you're struggling to cope, you may wish to consider talking with close friends or family members, joining a support group online or face-to-face.
Talking to friends and family
Hearing the news that a loved one is gravely ill and will soon pass away is difficult to deal with. Your loved one might ask you to tell family members and close friends, making the situation even more stressful.
The important thing is to only tell others when you feel comfortable and ready. Telling friends and family can actually help you cope, as you share the heavy burden of the loss and grief that you have been carrying on your own.
Talking about death. And saying goodbye
Death is such a difficult subject to talk about, but when someone has a terminal illness it's one that is unavoidable. Not every person who is dying is ready to talk about their own death, and you may well feel unable to broach the subject because it is too painful. Others however will want to talk.
Some people need reassurance that you are there for them whatever happens. Others just want someone to talk to, to pass on stories and memories – anything that distracts them from what is going on. Others want empathy and need you to understand how they feel about what is happening to them, and how it will affect those they leave behind.
Our daily lives are so busy that often we don't say the things we'd like to each other. When a person is dying it can be the right time to say the things that need to be said, so you can be at peace with each other. This could be sharing your appreciation of them, asking for forgiveness or forgiving them if necessary. Knowing that they've said what they need to can be a huge relief both to you and your loved one.
Creating precious memories
When a loved one is dying you may want to do something to celebrate their life and create lasting positive memories. For instance spend time together at a gathering with family members and close friends, or a short break. An outing to one of their favourite places might be appropriate, perhaps somewhere that is significant to you both.
The best thing to do is talk to your loved one to find out what, if anything, they'd like to do. It might be the case that they have made a list and you can help them fulfil their wishes.
Talking about the funeral
It can be difficult to talk about funerals, even with those we are closest with. But often people have given it some thought and will have an idea of what they would like. This could include the type of service they want, to the music that is played and whether they'd prefer flowers or donations.
If you are able to talk to your loved one about their funeral, you can ensure they get the funeral they want. It means you won't have to do what you think they would have liked. You should ask them about:
What music they'd like played before, during and after the service
What sort of transport they'd like for them, i.e. hearse, horse drawn hearse and the family i.e. limousines
Whether they'd like flowers or donations. If donations are preferred, which charity or charities would they like to benefit?
What clothes they'd like to be dressed in
What jewellery they'd like to wear, and if it is to be returned to the family
Where would they like people to go after the service? Will catering be needed?
Who they'd like the pall bearers to be – family, friends, work colleagues?
It's a good idea to write down your loved ones answers so that you are clear about their wishes, and you don't forget anything. This will make the process of arranging the details of the funeral much less painful when the time comes.
The first step will be to contact a Funeral Director. Our friendly and professional team are on hand to advise and support you with all the decisions you will need to make.
We will make sure that you are fully aware of the cost of the funeral your loved one wants so you can make amendments where necessary before you commit.
Does your loved one have a Will?
The best way to ensure that your loved ones' wishes are carried out is to make sure they are written into their Will. This will make sure their possessions, money and property go to the people they want. Ask your loved one if they have a Will.
If they have a Will: find out where it's kept and who the Executors are.

If they do not have a Will: ask if they'd like to make one. This will help make sure that when the time comes their wishes will be carried out.
Funeral costs
With the average funeral in England and Wales costing £4,184 in 2021 (SunLife), and prices rising annually, it's a good idea to ask your loved one if they have considered how their funeral costs will be met.
The costs of a funeral depend on where you are in the UK, your Funeral Director's fee and any 3rd party costs.
If you have an idea of the funeral that your loved one wants, we can help you get an understanding of how much you could expect to pay.
Does your loved one have a pre-paid funeral plan?
Many people opt for a pre-paid funeral plan because it ensures complete peace of mind for them and their loved ones. When they pass away, their family and friends won't have to find the money needed to pay funeral costs.
You should ask your loved one if they have a pre-paid funeral plan. They could already have paid for one, or they could be in the process of paying for a plan that you don't know about.
It could be the case that your loved one still has time to arrange and pay off a pre-paid funeral plan. Funeral Partners offer a range of plans that may be of interest.
Further Reading: Arranging a funeral
Read about how funerals are arranged and what services you can expect to get.