Prepaid Funeral Plans for your future peace of mind.
Protect your family from rising costs
Funeral costs may have been rising, but a Choice funeral plan will cover the cost of all your Funeral Director's services, no matter when they are needed.
You can rest assured that no matter what happens to Funeral Directors' fees in the coming years, your arrangements will still be met.
All funerals have some related costs for services provided by others, such as doctors, the crematorium or the person conducting the ceremony. Whilst these 'third party' costs cannot be fixed in advance, we can advise the likely level, so that you can include a contribution towards these costs if you wish.
Why a Choice funeral plan is a wise investment
In the last ten years, the average UK funeral cost has doubled from £2,000 to around £4,000 – and in the last year alone, funeral costs have risen at 10 times the rate of inflation (SunLife Cost of Dying report 2016).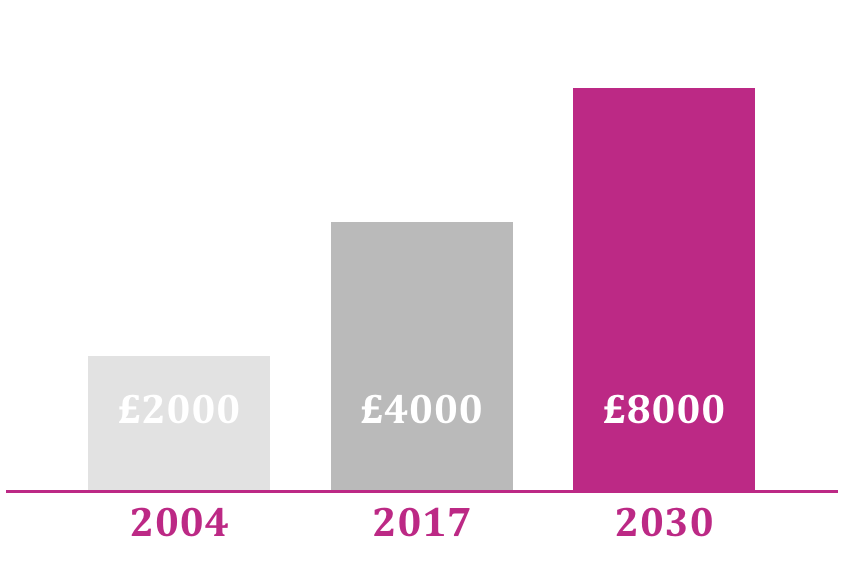 At this rate, the next ten years would see a rise to £8,000.
The good news is that you can freeze funeral directors' costs at today's prices with a Choice funeral plan. It's very quick and easy to set up. You don't have to decide everything now – you can add details in the future. And if you move home, your plan moves with you.
Unlike other providers, we don't expect you to decide on everything straight away. We'd like you to feel comfortable with your plan – so your personal wishes can be added to or amended at any time.
We'll also give you 10% discount off any additional services that are provided directly by us, £100 towards any headstone or memorial purchased from us at time of need – and £100 off our Will or Legal advice. A Choice plan is easy to arrange and could just take a few minutes.
Choice plans start with the essentials that everybody needs, to which you can add options, or special touches that make a truly unique occasion.