5 Ways to Cope with Grief Following the Loss of a Loved One
When a loved one dies, it can be difficult to cope with the grief. Reactions to loss vary from person to person, and grief takes many different forms. You may feel angry, helpless, depressed. Keep in mind that whatever you feel is perfectly normal.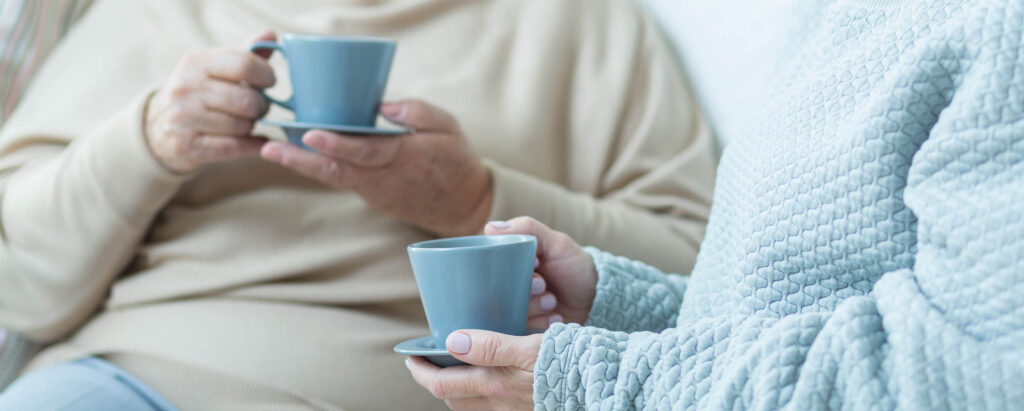 Understanding how grief works and how to manage it can be helpful during a difficult time when you may feel adrift and disconnected. Reading our guide, 5 Ways to Cope With Grief Following the Loss of a Loved One, may help.
1. Know that grief is different for everyone
There's no one size fits all approach to grief. For some people, the pain of grief can last for many months, whereas others may start to feel better within weeks.
The pain of loss can feel overwhelming, and as though your world has been turned upside down. How deeply you feel the pain of grief will depend on how significant the person who has died was to your life, but grief of any kind can bring about a wide range of emotions. These can include guilt, anger, shock, and deep sadness. It's perfectly normal for all of these feelings and more to be triggered by grief.
Your emotions may also manifest as physical symptoms. This can make it difficult to carry out day to day tasks, impairing your ability to eat, sleep, or think straight. These symptoms can be frightening, especially when it begins to feel like you're seriously ill. Whether brought about by reactions to loss or not, it's important to get help from those close to you and professionals.
2. Talk to friends and family
Talking about the way you feel and putting your emotions into words when grieving can be incredibly difficult. But for many people, once over the initial hurdles, talking to someone they trust is helpful. This could be supportive friends, family members or a faith leader.
You may find that friends and family members don't know what to say, or act awkwardly around the subject of death and loss. Reassure them that you simply need someone to listen to you and are not expecting them to be able to offer advice. You can also be open about what you need from them. For example, simply sharing something like "It would really help me to have permission to talk about my grief right now" gives your friend or family members an opportunity to respond with kindness and openness.
3. Seek out support
Whilst talking about your feelings to friends can be incredibly helpful when coping with grief, they will not be able to offer the same level of guidance as a specialist service. To meet others who will be able to truly empathise with your loss, some people feel it can help to join a support group. There are a range of support groups out there, both online and in person. Some support groups pair people up for one on one support. Talking about the death of a loved one with another person who lost someone can be a space to validate your emotions and make a much-needed connection.
Other people find that talking to a mental health professional, such as a councillor or psychotherapist, can help them to work through some of the underlying issues that can arise as part of the grieving process.
4. Understand the stages of grief
The grieving process is complicated. According to a widely-accepted theory from psychiatrist Elizabeth Kübler-Ross, most people go through five distinct stages of grief. These are: denial, anger, bargaining, depression and acceptance. These stages are almost like in-built strategies designed to help us cope with grief. Being aware of these and recognising what you're going through can help make sense of complicated grief. Understanding the stages of grief can also help you recognise that you are moving forwards, no matter how slowly.
5. Take care of yourself
Looking after yourself is more important than ever when coping with grief and loss. Although taking care of your well-being while grieving can feel like an impossible task, maintaining a sense of routine where possible will help get you through the pain. Some people find that being physically active helps. Don't feel guilty for looking after yourself – eating healthily and avoiding the crutch of alcohol or other substances will help you on the healing process, and we all deserve to heal.
Need some support?
If you need support following the death of a loved one, there are many organisations that can help. Find out more about bereavement support.
Compare Cremation Funeral Services
Cremation services usually involve a gathering of family and friends and a cremation committal to say goodbye to a loved one.
Further Reading: Arranging a funeral
Read about how funerals are arranged and what services you can expect to get.