Funeral Live Streaming: Your Questions Answered
When a loved one passes, it can feel like a difficult time, and making funeral arrangements can be overwhelming, especially for those who live far away.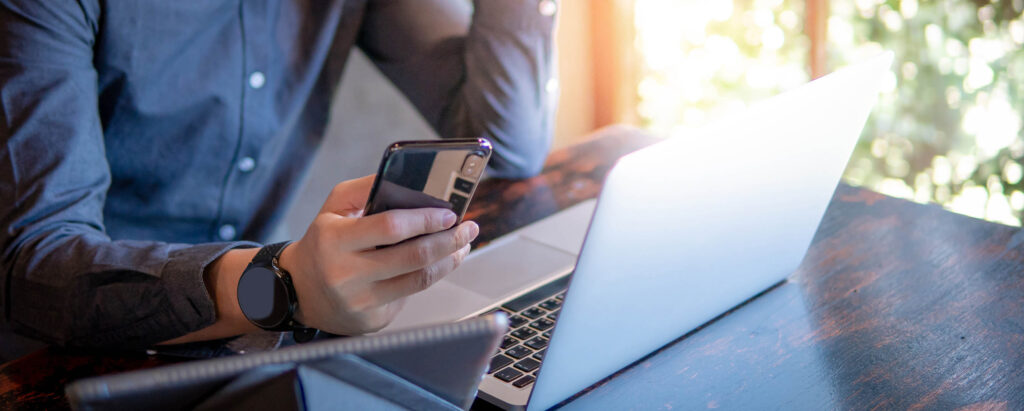 Funeral live streaming is an increasingly popular way to enable family and friends from anywhere in the UK – or the world, for that matter – to attend a funeral in real time from their own homes. Live video technology means that family members who are unable to attend in person can still be a part of the funeral service.
Find out more about funeral live streaming below.
How to live stream a funeral?
There are a number of public platforms which you can use to live stream a funeral – YouTube and Facebook being just two examples. Alternatively, you could consider enlisting the help of a professional service. Some crematoriums offer this service and can make arrangements for your live video from start to finish, allowing you to focus on family members during what is sure to be a difficult time.
When planning to live stream funerals, there are a few considerations to ensure a smooth experience for family and friends:
Equipment needed. Watching a live stream is an audio-visual experience, so the equipment used must be able to capture both video and sound. A smartphone will do the trick in a pinch, however the stream will likely be low-resolution and audio may not be high quality.
Which platform to use? Live video feeds are user friendly and accessible for people anywhere with an internet connection. Vimeo, YouTube or Facebook Live are all public options, but you may wish to use a professional service for a private stream.
Recording. It's important to ensure the recording is being monitored and everything is working as planned – the last thing you need is a poor-quality stream, or worse, forgetting to hit the record button.
Sharing with loved ones. Making sure friends and family have access to the links and information they need ahead of time is an important think to consider. Funeral Partners offer an online donations, personal tributes and funeral notice page. This notice is a great way to communicate the details of the funeral so that your family and friends know exactly when and where it will be taking place, with any special requests from you and your family.
Keeping connected. The internet is a brilliant tool for live streaming funerals, but connection issues do sometimes arise. Please do bear in mind that this is always a possibility.
How to watch a live stream funeral service?
First off, familiarise yourself with the technology. You'll be sent a web link ahead of time which should include a test stream to ensure you can access the live video. Make sure you have good internet signal, and check this ahead of the funeral service, so that you can be fully present and avoid technical glitches on the day. If using your mobile phone, make sure your battery is fully charged.
What are the benefits of live streaming a funeral?
Nowadays, many of us have family members and friends spread across the globe. This can make attending a funeral in person tricky, especially at short notice. Live streaming a funeral service means that people can pay their respects from anywhere in the world. Live streaming has also been increasingly popular since the pandemic as it means large gatherings are not necessary.
How much does it cost to live stream a funeral?
The cost will depend on whether you opt to enlist the help of a professional service or whether you decide to take on the responsibility of live streaming yourself.
How to live stream a funeral on Facebook
Live streaming a funeral on Facebook is certainly possible, however it may not be the best choice. Consider whether you wish to stream to all of your Facebook friends, for example. As well as this, some friends and family members will not be on Facebook, making it difficult for them to watch the funeral.
Read more about the role social media can play when a loved one passes in our guide: Announcing a death on social media.
Can everyone watch a funeral live stream?
Anyone with access to the internet can watch a funeral live stream in real time. So long as they have been sent the streaming link and have a mobile phone with an internet connection, family and friends anywhere in the world can pay their respects.

What should I wear to a funeral live stream?
Even if you're unable to attend in person, you can still feel like part of the occasion with a funeral live stream. Wear what you'd normally wear when attending a funeral, or if there's a dress code, feel free to take your cue from this. If you're unsure of what to wear, please have a read of our helpful guide: What to wear to a funeral.
Find out more today
Speak to your local funeral director today to find out more about funeral live streaming or watch this helpful video explaining what it's like experiencing an online funeral.
Further Reading: Arranging a funeral
Read about how funerals are arranged and what services you can expect to get.