Walking One Million Steps Across Leeds To Support Hospice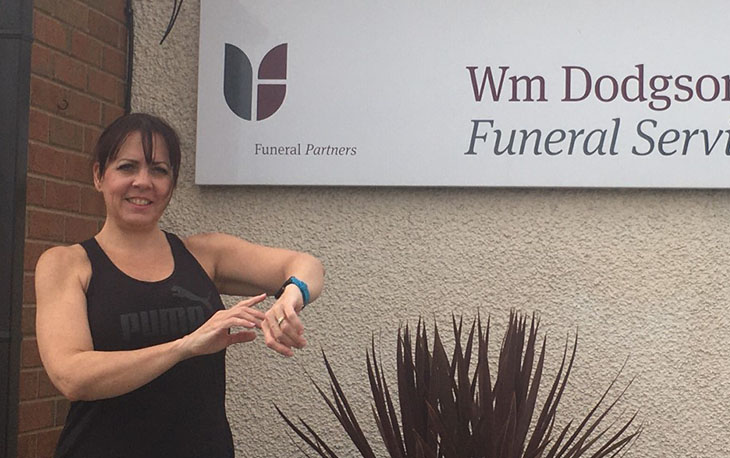 The funeral teams from Wm. Dodgson & Son Funeral Services, in Harehills, Halton, Middleton Park, Moortown and Kippax, are walking one million steps to raise hundreds of pounds to support people with life-limiting illnesses.
The team will collectively combine their steps throughout August to raise £500 in donations for St Gemma's Hospice.
Charlotte Ambler, Diary Manager for Wm. Dodgson & Son, said: "Hospices need more support than ever with fundraising opportunities being limited during lockdown restrictions.
"We think we've found a way to maintain safe social distancing and achieve something impressive to inspire donations."
Wm. Dodgson & Son has supported St Gemma's Hospice for several years, including hosting memorial evenings at the hospice and most recently taking part in a car wash fundraiser before the COVID-19 outbreak.
The nine participants will take pictures of their pedometers throughout the month and send them to Charlotte, who will add up the team's total number of steps to provide a final count on the 31st August.
Charlotte believes the fundraiser provides a morale boost to the team after months of lockdown restrictions and not being able to participate in their normal community activities.
The intrepid walkers have set a fundraising target of £500 will make the world of difference to patients and their families and could provide for five which will bereavement support sessions for someone struggling to cope with the loss of a loved one.
Donations can be made to the Wm. Dodgson & Son team at their JustGiving page: www.justgiving.com/fundraising/teamdodgson
Matthew's Mile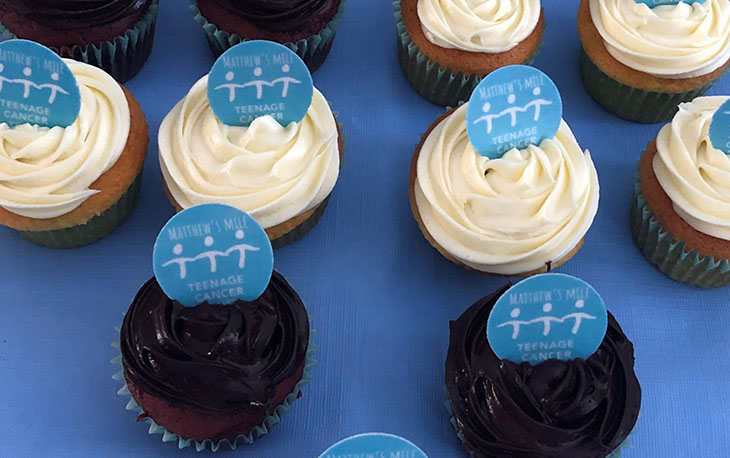 Matthew's Mile is an annual fundraising event for Teenage Cancer Trust founded by teachers Gill Burns and Anita Grace in honour of former pupils who have bravely battled cancer.
Matthew sadly passed away after a long battle with leukaemia in 2006. Mrs Grace was Matthew's form tutor and when Matthew started secondary school she was worried about the implications of his illness. A member of the Teenage Cancer Trust went out to the school to talk to Mrs Grace about the types of treatment Matthew would be having and how this may affect him in school. They answered any concerning questions she had and offered their support should she need it.
Since the fundraiser was launched, a pupil in Year 11 also passed away from cancer and now the school hold the annual event in memory of the pupils for the Teenage Cancer Trust.
This year the school were concerned the event wouldn't be as successful as previous years since they were out of school due to the coronavirus pandemic. The only children that could take part in this event at school would be the children of key workers who were attending the school.
Funeral Arranger Lyndsay at Howard's Funeral Directors reached out to Mrs Grace and offered to bake some cupcakes to sell with personalized cupcake toppers and also donated £50.00 to help with the fundraiser. Lyndsay's son completed the sponsored mile walk with Lyndsay and her colleague Christopher selling spot the balls to raise even more money.
A total of £210.00 was raised in less than a week and sent over to the school.
Lyndsay said: "Mrs Grace was so happy with the support she received, and all together the school managed to raise £1,154.50 for the charity."
Special Delivery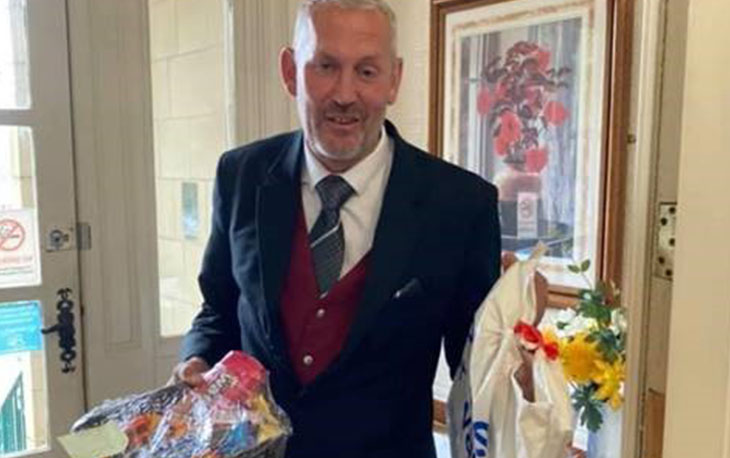 Funeral Director Dean Newton from Melia Powell Funeral Service has been busy delivering biscuit hampers and craft hampers to nursing homes.
Dean and the team wanted to show their appreciation to the carers and include some craft items for the residents to enjoy.