Festive Window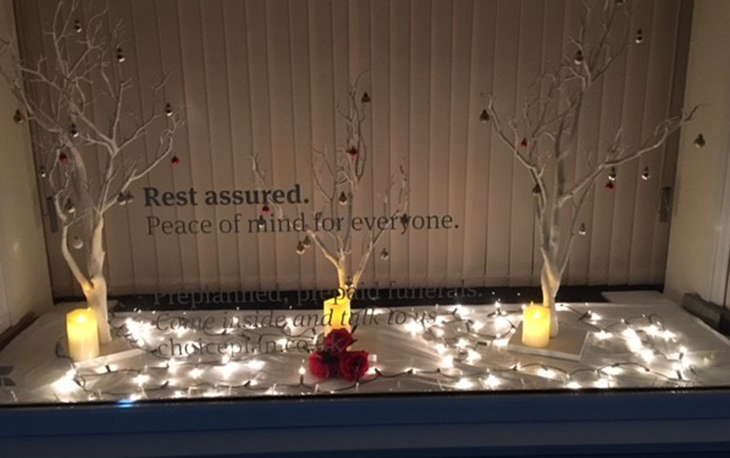 Dawe Brothers Funeral Directors in Hereford added some seasonal cheer to their window with its lights and decorations during the festive season.
The team take great pride in creating displays which are eye catching for the local community to enjoy.
Helping the Hub this Christmas

The John Blenkiron team at Barnard Castle donated biscuits and chocolates to their local community centre- the TCR Hub, as a direct result of their appeal for donations to their care packages scheme. The packages will be delivered to those who need them most.
Wearside Women in Need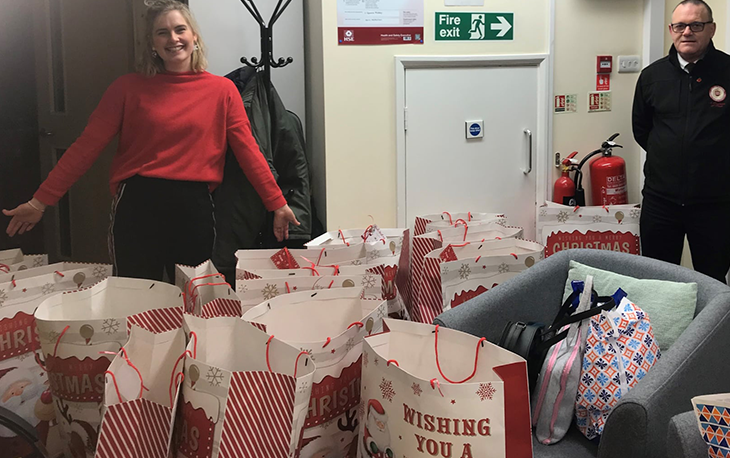 For the past 16 years Business Principal John Hogg, in conjunction with St. Joseph's St Vincent de Paul Society Sunderland has supported Wearside Women in Need.
John attends St. Joseph's Catholic Church and has been a member of the St Vincent de Paul Society for over 20 years.
John and the team donated large bags of toiletries and essentials for all the women in the refuges and toys for the children who sometimes have to leave their homes with no possessions.
John said: "Fleeing Domestic Violence at any time of the year is bad, but at Christmas time it must be traumatic, and we try and help the women and their children as much as we can."
Pyjamas for Christmas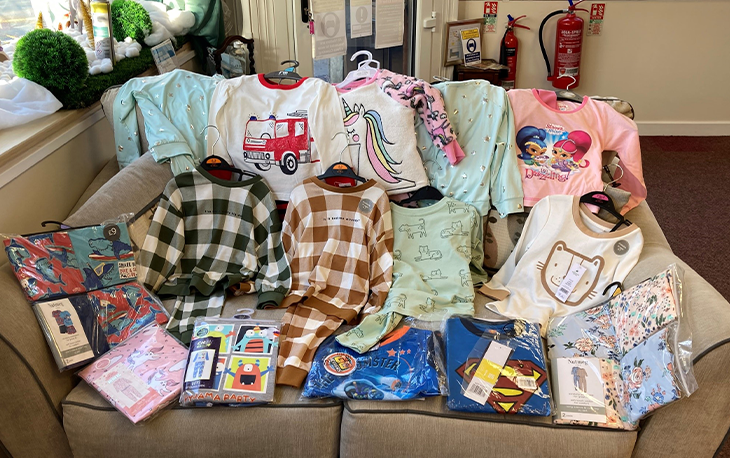 The team at Melia Powell donated a total of 19 pairs of pyjamas to local charity POPI (Passed on Preloved items) which were collected on 13th December ready to be distributed to children in hospital in time for Christmas.
Christmas comes to the High Street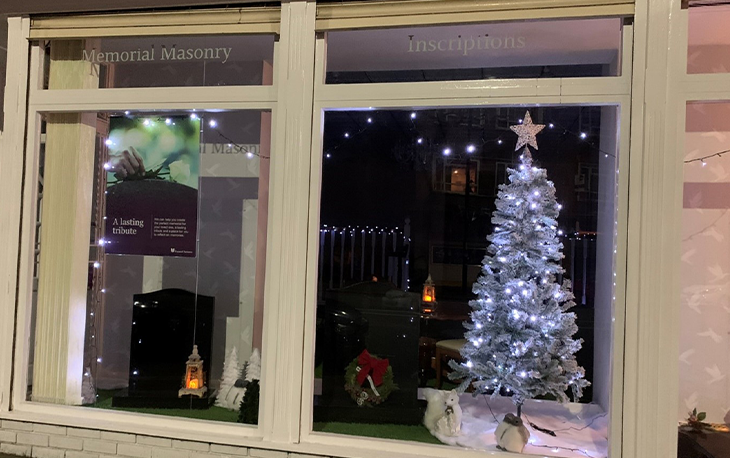 The Masonry showroom window at William H Painter in Erdington added some extra sparkle to the High Street with its lights and decorations during the festive season.
The Luck of the Draw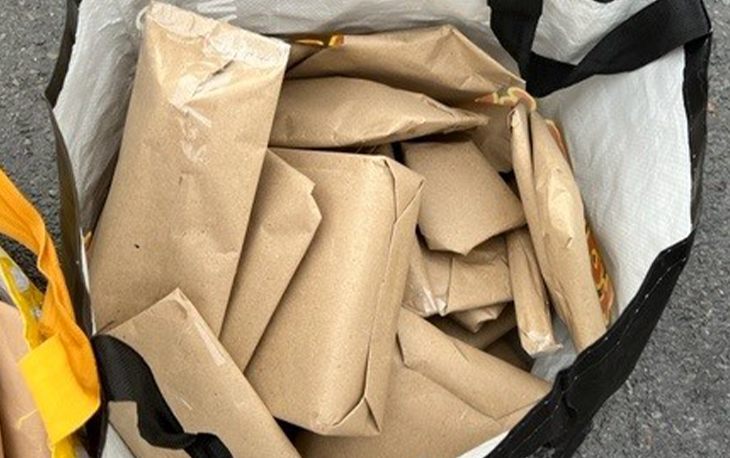 Abbotsfield Funeral Directors donated items to Holmer Church of England Academy to use in a lucky dip.
The team used raffle prizes that they were unable to donate in 2020 during Covid restrictions, for a lucky dip during the school fayre.
There were approx. 200 stationery items all wrapped up in brown paper (anything from pencil cases/pens/pencils/colouring pencils/calculator/notepad/erasers/sharpeners/etc)
The fayre is run by the Parents, Teachers and Friends Association (PTFA) to raise money for extra provisions for the children.
Feather from an angel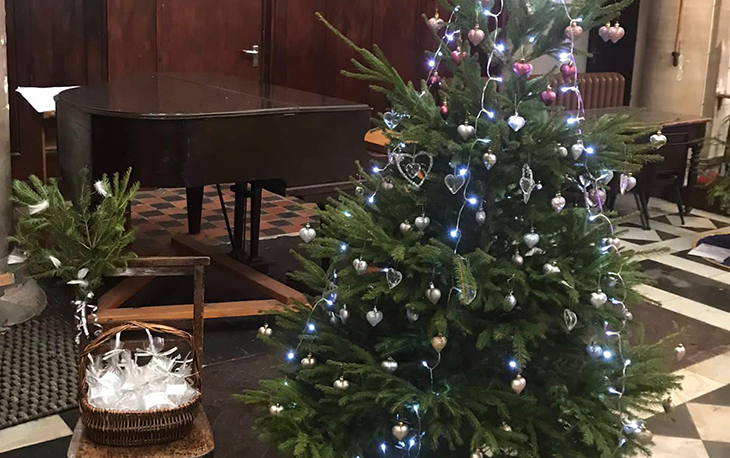 Huntleys Funeral Services had a 'Feather from an angel' bauble remembrance tree at the annual St Stephen's Church Tree Festival which ran from Nov 29 to Dec 31.
Visitors to the festival could vote and leave a small donation for the tree they liked best. Huntleys collected donations for Where Next? A charity a local charity working with adults with learning disabilities.
Mr and Mrs Clause to the rescue!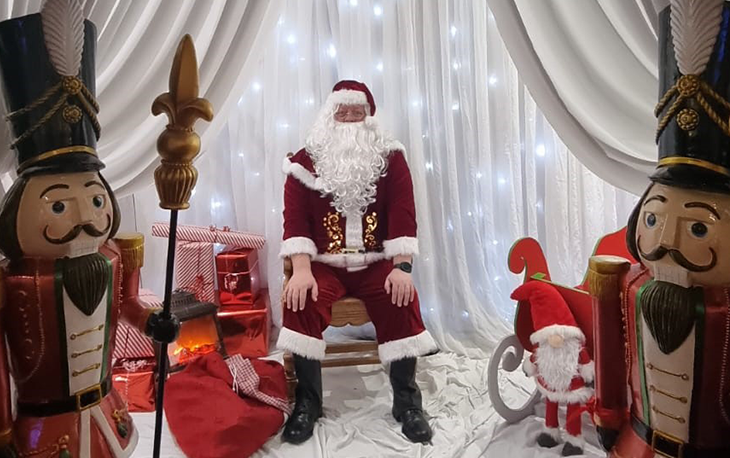 Every year Senior Funeral Director Bill Bremner alongside wife and Regional Administrator Suzanne transform into Mr and Mrs Clause and hand out selection boxes to the children in the local area of Howdon.
This year Bill was also called into action as Santa at The George Washington hotel as the resident Santa sadly couldn't fulfil the role due to Covid.
Annual tree art comes to Henley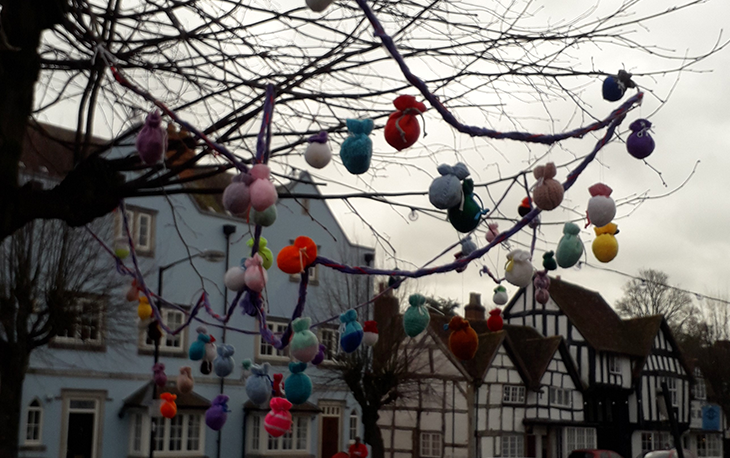 Henley in Arden high street was transformed this festive season with crochet 'tree art'.
Devised by a group of residents, the open-air exhibition started as yarn bombing back in 2016 using knitted scarves before residents learnt how to crochet.
There were some 28 trees with a crochet covering which were decorated by both individuals and organisations such as the Royal British Legion and Women's Institute.
Design a bauble competition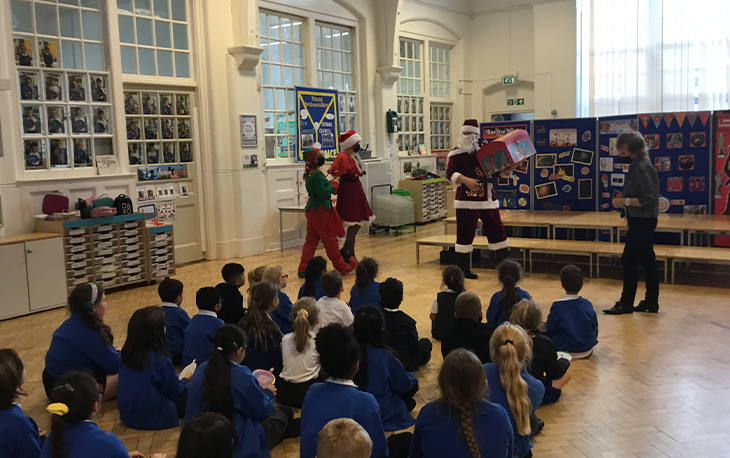 Father Christmas and Mrs Clause recently visited Norwood School with one of their helpers to judge a 'Design a Bauble' competition.
There was 1st, 2nd, and 3rd prizes for every year along with some early Christmas presents for the excited children.
Well done to all the children that participated in the competition, it was a very difficult decision to make and all the entries were excellent.
Christmas Appeal Update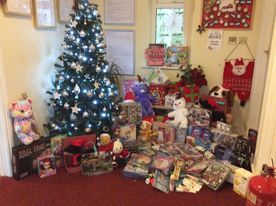 A H Rogers & Sons were proud to support SCRATCH- Southampton City and Region Action to Combat Hardship over the festive period.
The team received a mountain of gifts which were distributed to children between the ages of 0-16 years.
Light up a Life
Mountbatten Hospice Hampshire held an evening to celebrate and remember loved ones by dedicating a light on their online remembrance tree and or attending their Light Up A Life service on Sunday 12th December which was live streamed for anyone unable to attend.
There was music courtesy of a choir and poetry reading and the team at Paul Capper Funeral Directors volunteered to help with parking and refreshments as well as donating £250 towards the event.
Santa's Grotto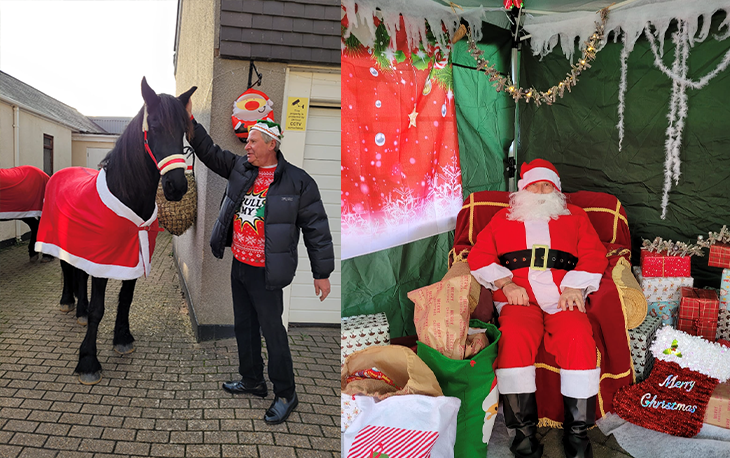 Diamond & Son Funeral Directors organised a Santa's Grotto on the 17th of December for local families to enjoy.
The Santa's Grotto was held outside their Lymington funeral home, with the staff dressing up as Santa and his elves to give out free presents to the local children.
Stephanie Brown a Funeral Arranger at Diamond & Son Funeral Directors said: " our Santa's Grotto was a massive success, with a steady flow of visitors during the afternoon. Santa was amazing with the local children and our free gifts brought a smile to all that came to visit. Santa's horses were incredible and a big hit with everyone. The elves worked so hard to set up the grotto, It really was brilliant team building, we all had so much fun."
The team gave the remaining chocolate selection boxes to their local food bank.