Woolston Becomes Drop-Off Point for Local Foodbank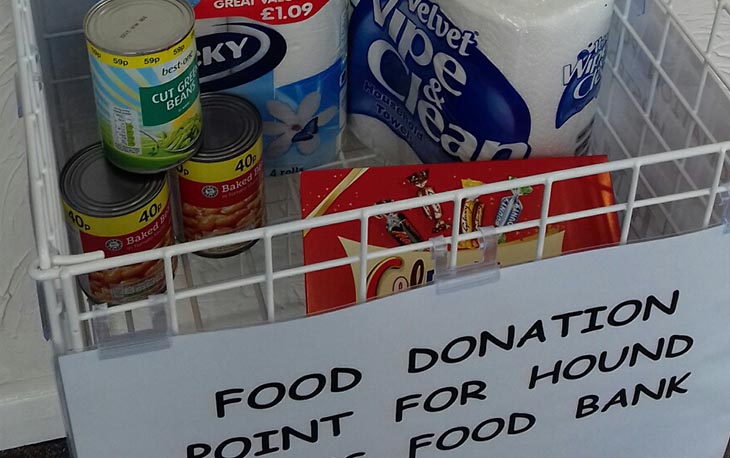 Funeral Arranger Gill Silsbury from B Matthews Funeral Directors in Woolston has recently become a donation drop-off point for Hound Basics Foodbank.
There is a collection box in the branch where members of the community can leave their donations.
Gill says: "We help a lot of families from Hound, Netley and Bursledon in this branch so we would like to support those communities by having a collection point here for food donations."
If you would like to find out more about how to make a donation or other ways to help, please contact Gill on 023 8042 0907.
Local Children To Benefit From James Brown & Sons Donation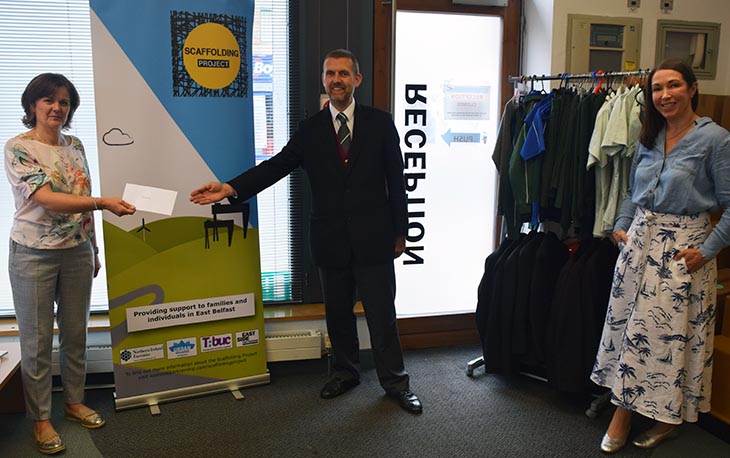 James Brown & Sons has pledged a substantial donation to EastSide Learning/The Scaffolding Project in support of recycling preloved school uniforms as the new school year begins.
The donation to the Recycle Uniform Scheme has enabled uniforms for schools in east Belfast including Ravenscroft, St Matthews and Sandbrook nursery; Elmgrove, Strandtown, Victoria Park, Dundela Infants and St Matthews primary; Ashfield Girl's High, Ashfield Boy's High and Grosvenor Grammar to be expertly cleaned before being given to parents who may be anxious about using preloved garments in light of the potential for coronavirus to be transmitted on clothing.
As many more families are experiencing financial difficulties this year, accessing school uniforms could be more of a challenge than usual and the donation has helped the scheme to offer help in a way that is safe and accessible for everyone.
Community Appreciation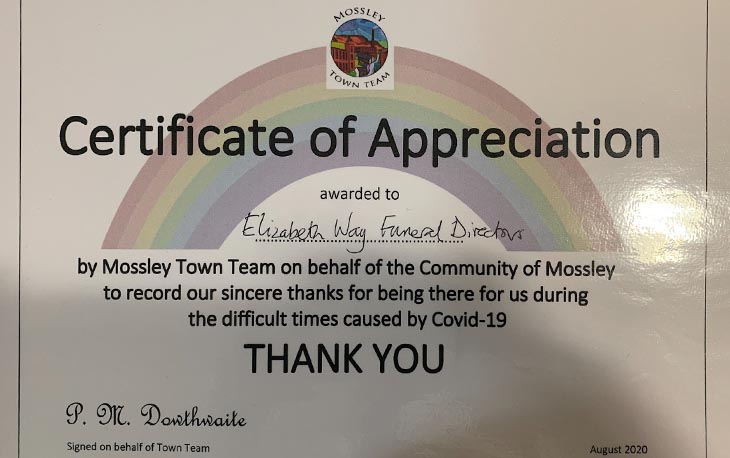 Elizabeth Way & Company Funeral Directors, Greater Manchester received a certificate of appreciation from Mossley Town Team on behalf of the community of Mossley.
This was given to them for supporting the community during the coronavirus pandemic.
Going for Gold at the Lymington & Pennington Flower Festival 2020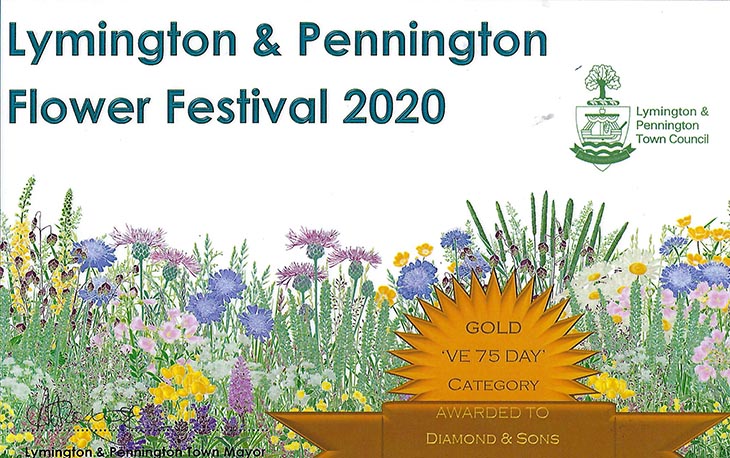 This year's flower festival theme was VE Day 75 or Lockdown Inspiration and Diamond & Sons display took the gold in the VE Day 75 category.
Congratulations to the green-fingered team at Diamond's.
Window Display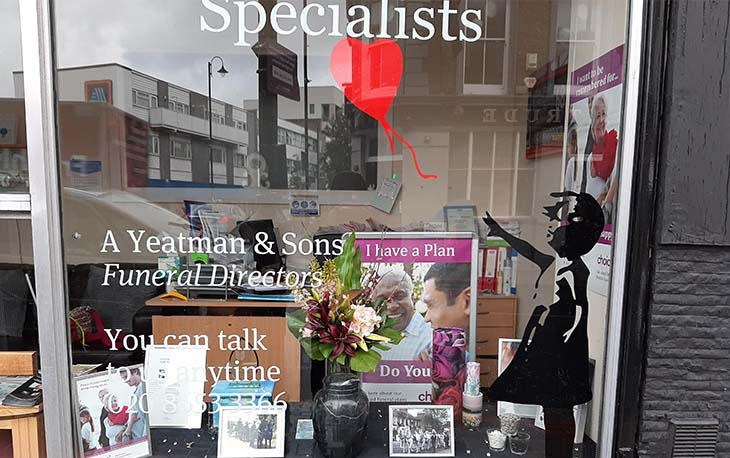 The September window display at A Yeatman South Norwood is dedicated to all those key workers who worked tirelessly throughout the Covid-19 pandemic. The display features 'Girl with Balloon' by the graffiti artist Banksy.