Celebrating Carnival Week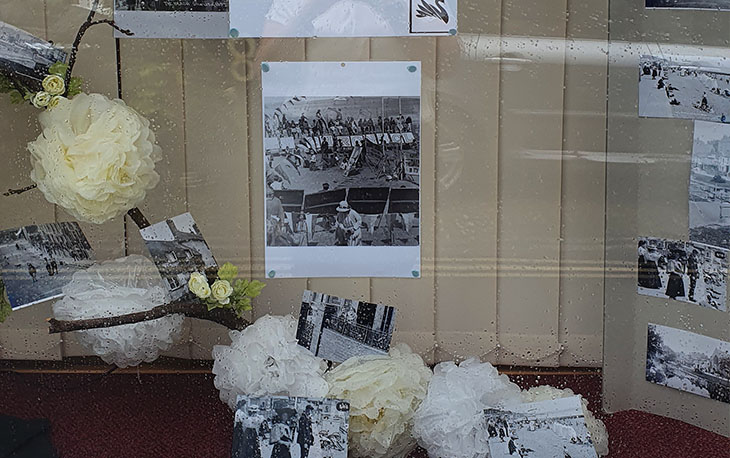 J H Way Funeral Services in #Dawlish created this 1920's window display for the Dawlish Carnival window competition.
Dawlish Carnival week is one of Devon's biggest attractions but due to the coronavirus pandemic it had to be cancelled.
Instead, there were a number of socially distanced competitions for the community to take part in.
J H Way Funeral Services is an active contributor to the carnival, so this year wasn't going to be any different and they created this lovely display paying homage to 'Dawlish through the times.'
Payne & Sons Hosts Art Therapy to Support the Bereaved During the COVID-19 Outbreak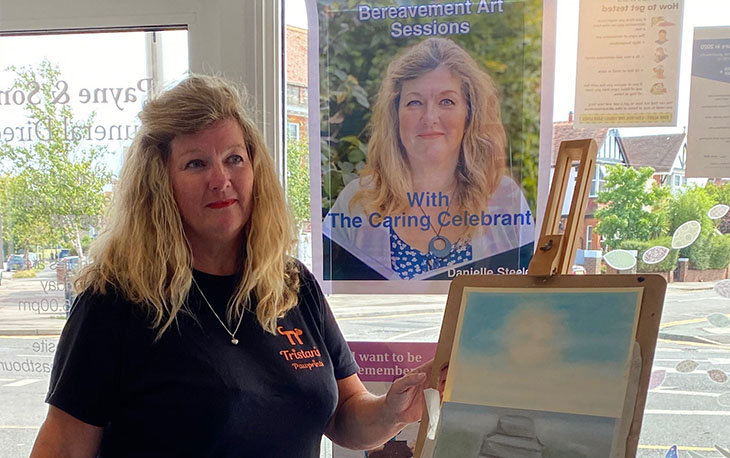 Payne & Sons Funeral Directors has combined art classes with bereavement support to help those who have lost loved ones during the COVID-19 pandemic.
Funeral Arranger Michelle Kinneavy and Civil Celebrant Danielle Steele have hosted three classes at the Hampden Park branch to bring together those who have lost loved ones and experienced loneliness during lockdown restrictions.
Michelle said: "Painting and drawing brings a therapeutic sense of calmness that can benefit everyone during these difficult times, especially the bereaved.
"People who had previously been on their own after losing loved ones have been sharing stories, exchanging numbers, and offering to help each other while learning to make beautiful art together."
Michelle looked for ways to support the community during lockdown and found many elderly people felt isolated since the death of their loved ones due to a lack of IT knowledge.
She began hosting socially distanced training sessions about video calls and multimedia at Payne & Sons, however discovered a common feeling among attendees.
Michelle said: "The training was well received but they said it's not the same as having someone to talk to in person.
"It's easy to forget they come from a generation where getting involved with your community was everything. They couldn't just meet up with anyone at any time."
Michelle discovered Danielle was a talented artist who had provided art classes for older people at residential care homes. Danielle had also lost her son and established the charity Tristan's Paws, which provides sanctuary for dogs in his memory.
Michelle said: "I used to be a celebrant myself so spoke at length with Danielle. I realised she can empathise with the people I've been trying to help and bring them together through art."
The pair set up Payne & Sons' arranging room after work with tables and art supplies and invite four attendees per session to maintain safe social distancing.
Michelle and Danielle have so far run three 45-minute art classes with breaks for coffee and cake in between and are planning to arrange more in the near future.
Michelle said: "Danielle tells the story about her son and Tristan's Paws and people really connect with her and donate to her charity.
"One of the ladies was so impressed and thankful that she's offered to donate art supplies to us that belonged to her late mother, who was an art teacher."