Memorial Service
The festive season is over, but this year felt a little different and it was an exceptionally challenging year for many different reasons.
Regrettably, Elizabeth Way & Company Funeral Directors were unable to hold a Christmas Memorial service due to government restrictions, but as always, our thoughts are with all our families and we still wanted to do something in remembrance of those no longer with us. In conjunction with St George's Church, we livestreamed a service.
The service is still available to view on Facebook by searching for Elizabeth Way Christmas Memorial Service and will be available until January 2021.
Over 1100 people have viewed the service with 500 joining the live broadcast which aired on 10th December at 7.30pm.
Dementia UK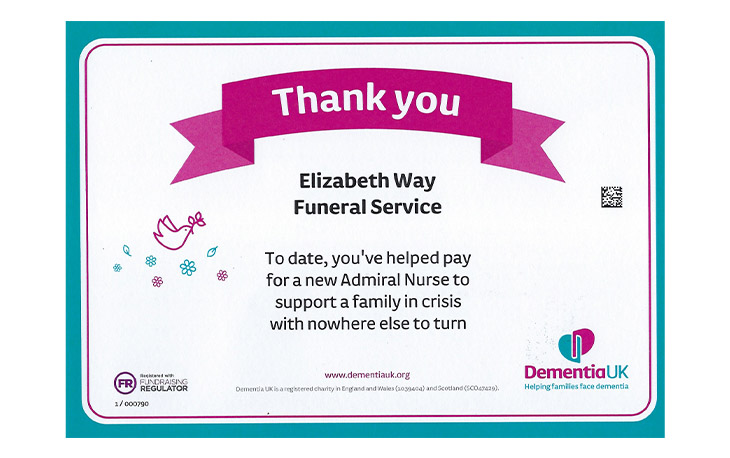 To date, Elizabeth Way & Company Funeral Directors fundraising has paid for an Admiral Nurse to support a family in crisis with nowhere else to turn.
Well done to the team, who continue to strive for their community and those in need.
Dementia UK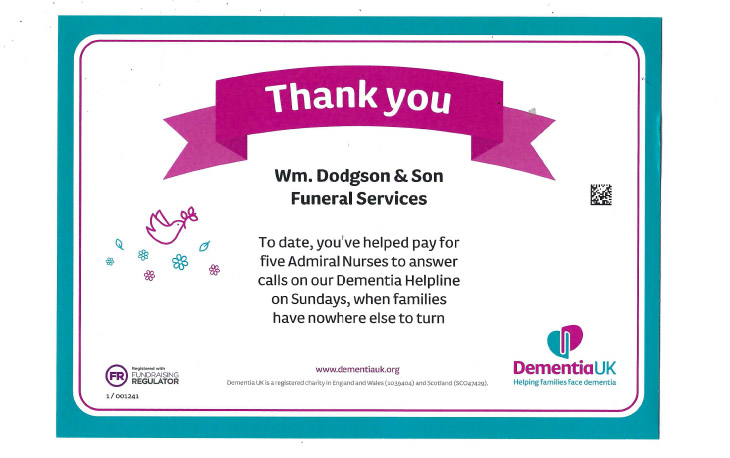 To date, Wm Dodgson & Son Funeral Services fundraising has helped pay for five Admiral Nurses to answer calls on the Dementia UK helpline on Sundays to support those in crisis with nowhere else to turn.
Well done to the team, who continue to strive for their community and those in need.
Foodbank donation helps most vulnerable in the community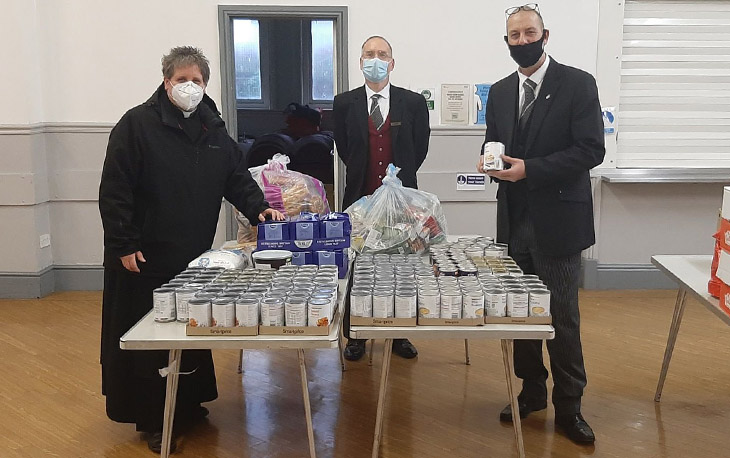 Wm Dodgson donated £100.00 worth of food to the St Aidan's Church food bank.
Donation to Manorlands Hospice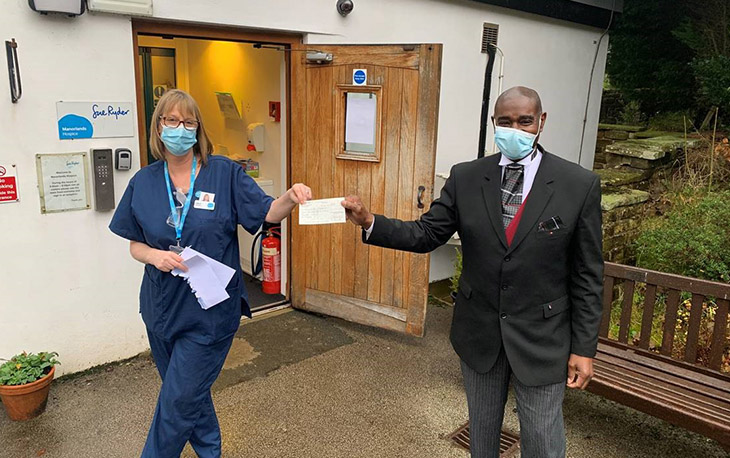 Here is Merv Pemberton from Melia Powell handing over a £150 donation to Jo Birch from Manorlands Hospice.
This was greatly received by the hospice and will be used for equipment for the ward.
Ensuring local residents have a cracking Christmas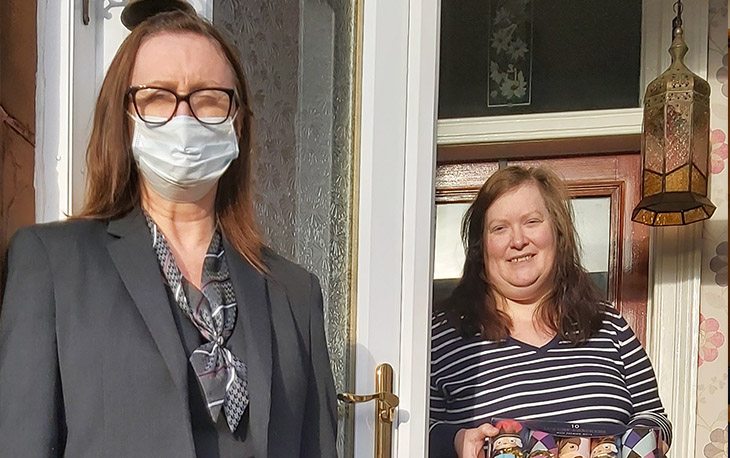 James Dykes Funeral Service gifted 60 Christmas crackers for the Darvel Christmas dinner ladies club Christmas dinner hampers.
Local artist judges children's colouring competition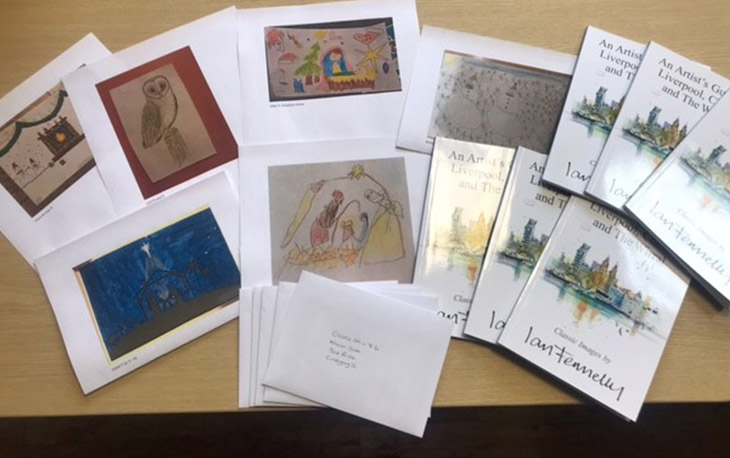 Quinns of Greasby Funeral Directors held a Christmas colouring competition for local primary school children.
The children were encouraged to think about 'What Christmas means to me' and create a piece of artwork that reflected their thoughts and feelings around the festive season.
The winning entries won national book tokens and a signed copy of a book by local artist Ian Fennelly who also judged the competition.
Festive charitable display
Torbay & District Funeral Service, Torquay, created a festive display in their front window which encouraged donations of food to Feed a Child Torbay, the charity fighting child hunger in the region, as well as collecting advent calendars for Sanctuary Safe Housing, which shelters children in danger.
Mark Carr, Funeral Director at Torbay & District, said: "We received over 300 advent calendars from families and passers-by which went towards less fortunate children.
"Many people were feeling down due to the Covid-19 outbreak and may not have felt like decorating their own homes, so I think our vibrant display encouraged a festive and giving mood."
Festive charitable display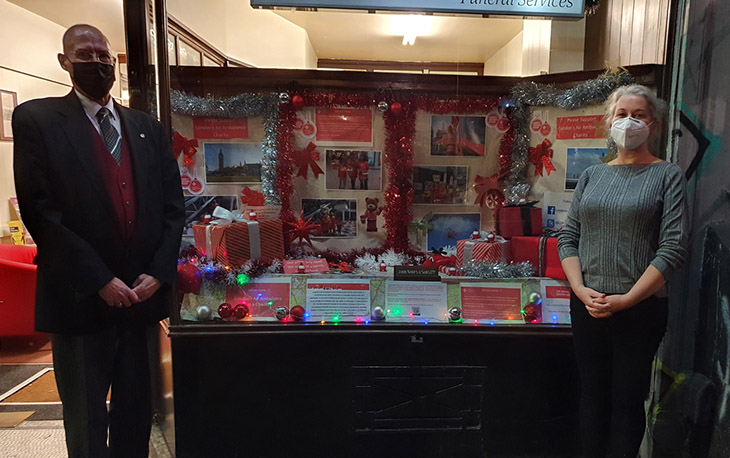 John Nodes Funeral Service, North Kensington, decked their reception area with tinsel and baubles along with pictures and information about London Air Ambulance to help raise money for the charity at a time when it was needed most.
Robin Taylor-Jones, Funeral Director at John Nodes, said: "We unfortunately see the London Air Ambulance fly over here regularly, so we know how needed they are.
"We had QR codes in our windows so people could seamlessly donate to the charity from their phones. It really helped make fundraising possible amidst social distancing restrictions."
Annual Service of Remembrance
Thomas Bragg & Sons, Solihull, held its annual Christmas memorial service with Shirley Parish on YouTube this year to let families safely unite and remember those who are no longer with us.
The service, conducted by Revd Paul Day, featured a rendition of O Holy Night by Masonry Support Coordinator Kayleigh Hughes and on-screen hymns for friends and family to sing along to at home.
Victoria Fallon, Funeral Director at Thomas Bragg & Sons, said: "Loss can be difficult to cope with at this time of year, so we were delighted to continue a tradition that people have told us is very comforting for them."
Walk to Bethlehem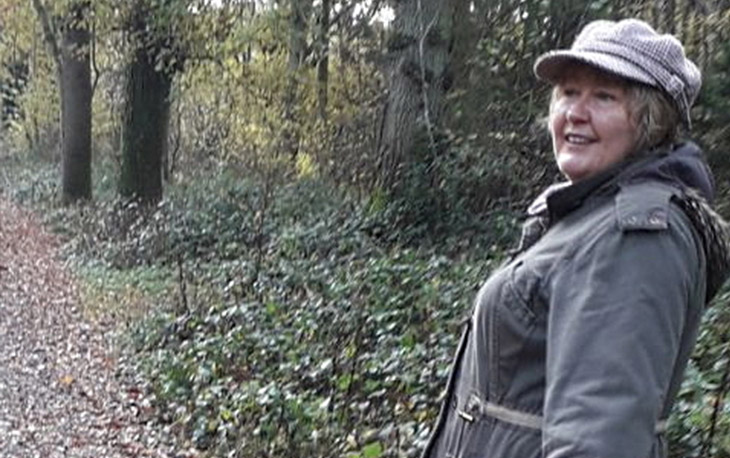 Jayne Humphries Funeral Arranger at Hemming & Peace Funeral Services joined forces with the local community to walk the distance between Bethlehem and Henley-in-Arden to support the town's Christmas lights display.
Jayne and 66 local residents were sponsored to walk 50 miles each across November, which adds up to the 3,400-mile distance between the city of Jesus' birth and Henley-in-Arden, to raise money for the Beaudesert & Henley Christmas lights.
Funds are usually raised for the display during the switch-on event but, with social distancing restrictions preventing the tradition, the organisers resorted to more creative fundraising methods.
Jayne trekked two five-mile journeys per day to reach her target before 1 December.
The total amount raised through the combined efforts of all 66 participants was a staggering £7543.50.
Community Yarn Bombing
Henley High Street was awash with colour this festive season thanks to a community 'yarn bombing' campaign.
The people of Henley in Arden first started yarn bombing the trees along the High Street in 2016 with a nativity scene with a star that lights up at night on the tree at St John Church.
A series of online video tutorials teaching people how to crochet, challenging them to join in crocheting for the trees created a buzz within the community with many new participants signing up.
In addition to the tree bombing this year 'bollard bombs' were also created which have been particularly popular with small children stopping to admire them along the high street.
Henley has a lot to offer those looking for an interesting walk or drive through with the decorations remaining up until Twelfth Night.
Secret Santa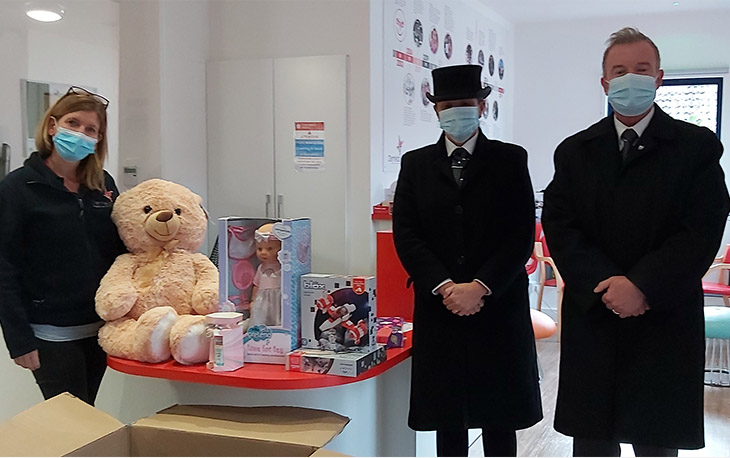 Following this very difficult year, it was decided that instead of completing their normal Secret Santa, colleagues across Funeral Partners funeral homes in South East London would use their £10.00 budget to buy toys for the children at Demelza Hospice Care for Children in Eltham.
Santa Claus came to town

Santa and his elf aka Suzanne and Bill Bremner from Daren Persson Funeral Directors had a busy few days leading up to Christmas delivering gifts and good cheer to the local community.
With safety in mind at all times Suzanne and Bill visited the Treetop nursery Christmas party, Bungalows in Rosehill Wallsend, Addison Children's Respite in North Shields and finished off with bungalows in Howden.
Everyone had a wonderful surprise seeing Santa and his elf and it bought some much-needed Christmas cheer to the neighbourhood.
Foodbank donations helping the most vulnerable
On Thursday 17th December 2020 Lyndsay Griffiths and Helen Pitman from Howard's Funeral Directors in Ainsdale donated £100 worth of supplies to Southport Food bank.
Southport Foodbank located within Ainsdale Methodist Church have been running very low on supplies and are in desperate need of donations this year as it's been a hard year for everyone.
Lyndsay and Helen contacted the foodbank organisers to find out what supplies they were short of and went shopping for those items.