Firmager Funeral Service sales raffle tickets and donates plants in charitable efforts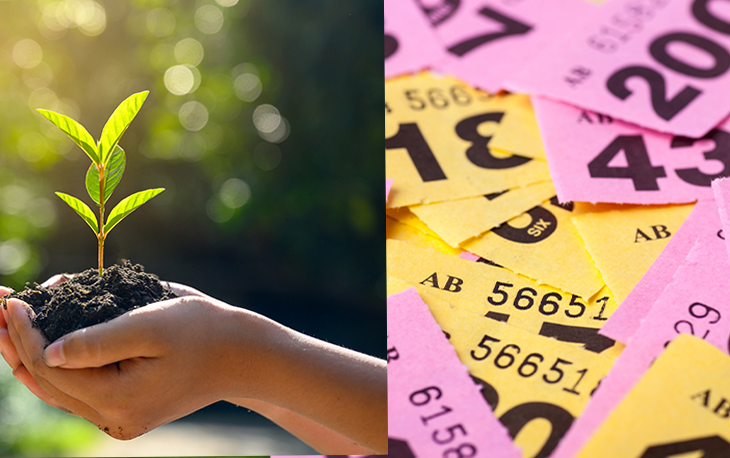 Firmager Funeral Service has continued their charitable efforts this week selling raffle tickets on behalf of Littlestone Sea Cadets. The raffle takes place this summer, and the branch has sold £30 worth of raffle tickets.
Firmager's committee member is a chairman of the local branch of The British Legion. She came into the branch and asked if they would like to buy some tickets and maybe keep some in the branch to sell to family and friends on their behalf. The staff at Firmager were happy to help!
Helen Carr Senior Funeral Arranger and Administrator said, "they would be happy to help them in the future with any other projects they have going on"
Donate now at: https://www.justgiving.com/seacadets
Helen Carr additionally donated plants from her own home in the name of the branch. Helen saw this initiative on a local Facebook group asking for plant donations for the local In Bloom Community Group.
To find out more information on New Romney in Bloom Community Group: https://www.facebook.com/groups/newromneybloom  
Bairds of Antrim sponsorship with Holywell Football Club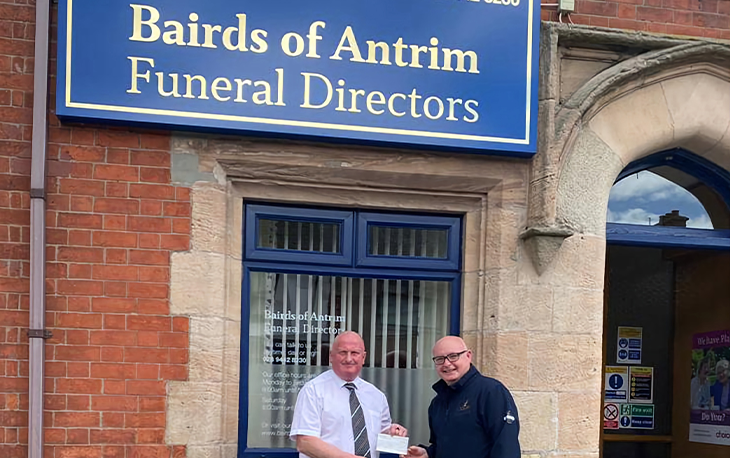 Bairds of Antrim sponsored Holywell Football Club to help the team purchase training equipment.
Jon Baird has said: "I felt that if the community supports us as a business, then we should in a small way give a little back."
The idea to sponsor Holywell Football Club came from a conversation Geoffrey Irons had with a team member Seamus Mellor. Therefore, the sponsorship was straightforward to organise with the relevant parties.
Holywell Football Club has been raising awareness about Bairds of Antrim's support through WhatsApp and Facebook.
Jon Baird said: "I hope that it shows we are more than just a business and that we are part of the community as all colleagues live locally "
All of Jon's colleagues have been very supportive in their continued effort in any community activity.
William O'Neill from Bairds of Antrim trains Lough Neagh Rescue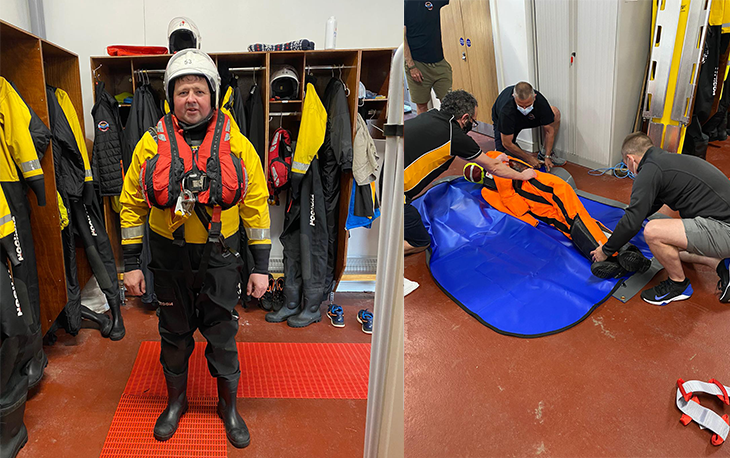 William O'Neill from Bairds of Antrim Funeral Directors gives a training session to Lough Neagh Rescue, Antrim on how to retrieve remains from the water.
Lough Neagh Rescue is a voluntary search and rescue organisation based in Antrim on the shore of Lough Neagh.
The training was organised by William with one of the members of Lough Neagh Rescue. William is experienced in doing coroners' removal and therefore, was the perfect person to help train Lough Neagh Rescue.
Jon Braid said: "I thought it would be good for us as a business and the members of the rescue team that we shared his experience hence a more dignified way of body recovery from the water".
James Brown Funeral Directors donates flowers to local church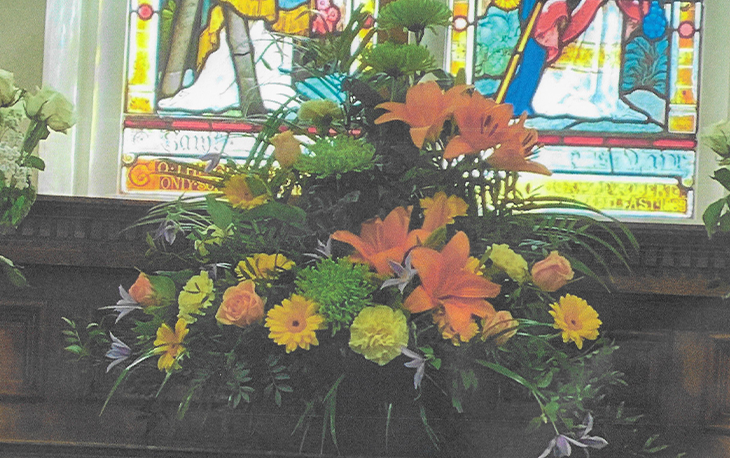 James Brown Funeral Directors, Knockbreda gives flowers to Knockbreda Parish church's Sunday service. The Funeral Directors wanted to contribute as part of their local community initiative.