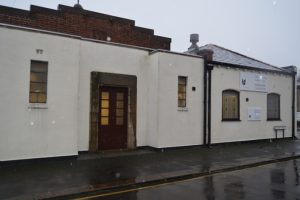 Care home residents will be able to enjoy a nostalgic virtual world tour, thanks to thoughtful staff from Huddersfield Funeral Home.
Funeral Service Operative Paul Rayner realised residents of seven local care homes no longer had the opportunity to travel and visit faraway places, and decided to bring the world to them.
For his new scheme – 'Around the World' – he developed an interactive presentation, including a quiz, of local and worldwide iconic locations and a slideshow of holiday snaps.
Paul invited staff from the seven care homes to the branch on 21 September to preview the scheme and discuss their thoughts and ideas for the first live viewing of the presentation. Colleagues Keith Clegg and Samantha Fomes also provided the care homes with information regarding the branch's Bereavement training courses.
The presentations were extremely well received and the first live viewing will commence on the 19th October for residents at Croftlands Care Home in Huddersfield, with other care homes keen to follow on.
Using feedback from the care home staff, David Whitworth, from Wakefield Funeral Services (a fellow Funeral Partners branch), will be putting together another presentation to create a local nostalgic theme, focusing on the 1940s, 50s and 60s to spark positive memories for many residents and, hopefully, enrich their lives in the care home.
Paul said: "The presentations are a bit of light-hearted fun for residents who don't necessarily get to see the outside world as often as they used to, and I am so glad the preview had such a positive response."