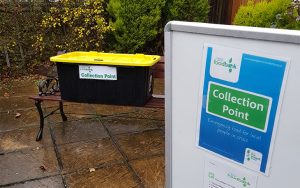 M M Broad and Son Funeral Directors have been busy collecting donations for the Barnet & Chipping Foodbank.
Dawn Cheeseman, Funeral Director took along over £50 worth of goods generously donated by members of the public.
Although the Christmas collection has now finished the hard work continues.
If you would like to donate please visit the branch and pop in to see Dawn who will be only too happy to pass on your kind donations.