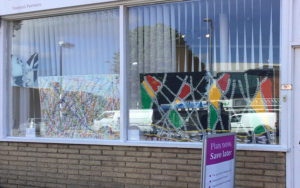 From May 10-19, Highams Park in northeast London played host to a weeklong festival of arts and culture with a varied programme of events including exhibitions, workshops, food pop-ups, sporting activities, and music acts.
James Hawes had the privilege of exhibiting work by Paul Cates who paints abstract work mainly in acrylics and also does installations. The Highams Park Arts and Culture (ARC) Trail is an opportunity for local artists to showcase their talent in local shops and cafes as well as open studios.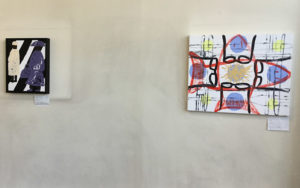 This is a fantastic way to engage with local communities and is just one of the many ways we engage with and support local people. Our funeral homes are welcoming, relaxed and friendly spaces and we want to convey this message by opening up our businesses to the community in this way.