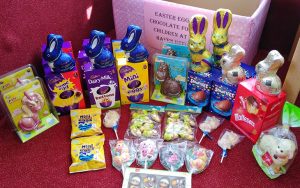 Funeral Arranger Debbie Ralph recently dropped off three large boxes of Easter eggs, baby items and ladies toiletries to The Haven Refuge in Wolverhampton.
Set up in 1973, The Haven is a charitable organisation which provides both practical and emotional support services to women and children who are affected by domestic violence and homelessness and is one of the largest refuge providers in the UK.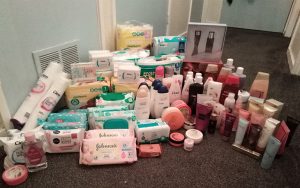 For those who donated Easter eggs into the Bushbury branch they may never have imagined the far-reaching impact such generosity could have had, with families being able to socialise and build bonds over an Easter egg hunt and the donated toiletry products and baby supplies enabling women and families to feel comfortable during times of uncertainty.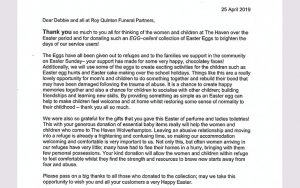 Debbie said: 'They were overwhelmed by how much was collected, we are delighted to be able to offer our support and will be continuing to do so going forward. This is just the start of our work with the Haven and we will continue to support them.'