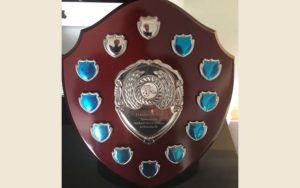 Dartford Funeral Service have been the proud sponsors of a local youth football club for the past season and will continue sponsoring for the 2019/20 season supplying a trophy that will be presented each year engraved 'Sponsored by Dartford Funeral Service and Dementia UK'.
The winner of the shield keeps it for a year and then returns it so another player can be awarded it at the end of next season.
Danson U11's is coached by Funeral Service Operative Nick Dear who is also very passionate about supporting Dementia UK. The team was able to secure sponsorship and new shirts for this season. The shirts bear the Dementia UK logo.