How does a Will work after death?
If your loved one has passed away and you've been left in charge of their estate, you may be wondering: how does a Will work after death. This is our guide to Wills in the UK.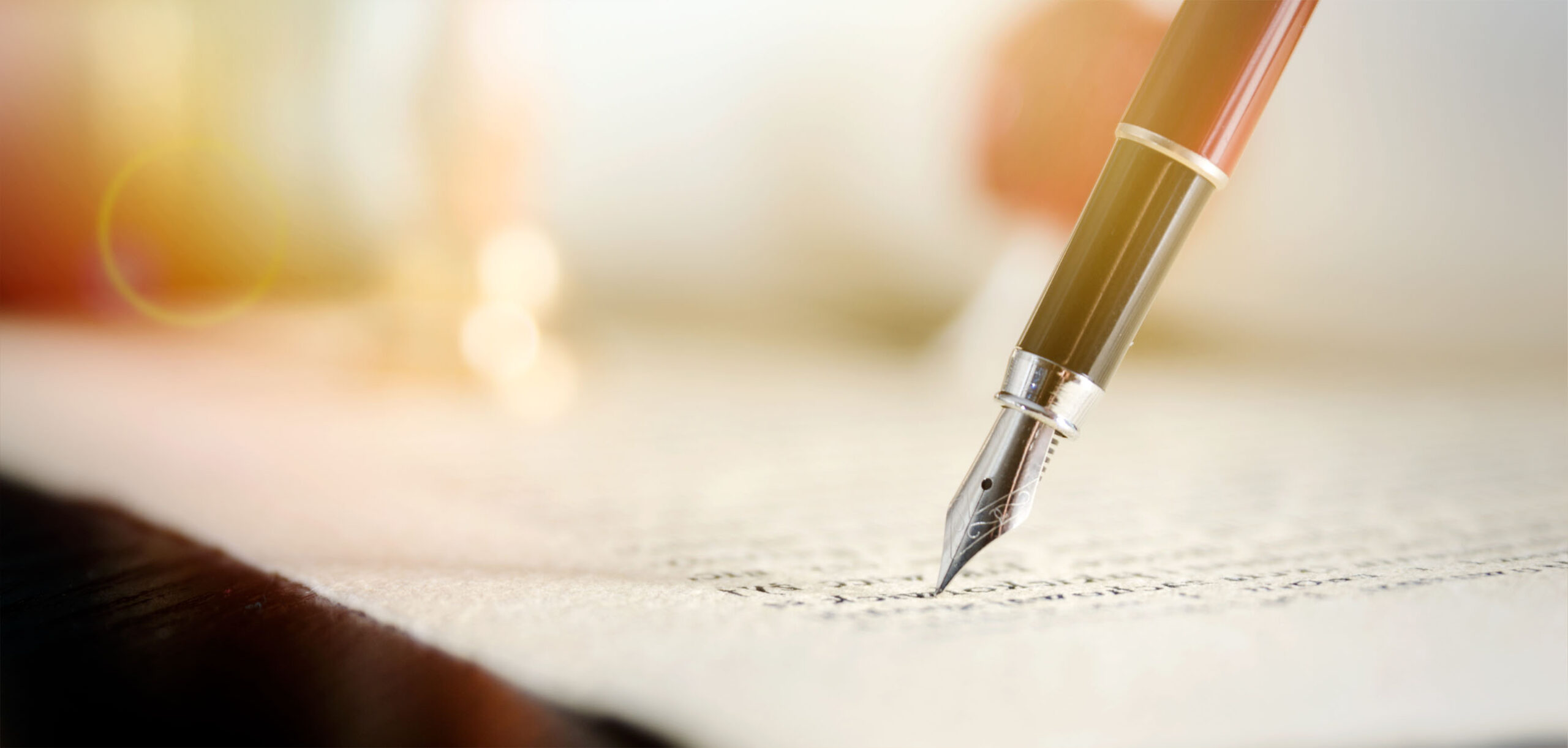 How does a Will work after death?
When a loved one passes away, in addition to planning their funeral, it is important to organise their financial affairs, as specified in their Will. Prior to death, a friend, family member or surviving spouse will likely have been named as the executor of their Will; it is this person's job to distribute the estate of the deceased in accordance with their Will. An estate can include:
Finances (i.e. cash, building society or bank account)
Property
Personal possessions
Shares
A Grant of Probate is usually required before the executor of the Will can start settling the estate. You can read our Wills and Probate Guide, which details how to apply for Probate, the Probate process, and legal documents that need to be filed with the Probate Court.
You can also read our guide on how to register a death, including getting a death certificate.
How do I find someone's Will after their death?
Before the estate can be split between the beneficiaries, you'll need to find out where the Will is. A loved one will usually tell a friend or their family members where they have stored the document. However, in some cases this may not have happened. Common places to search for your loved one's Will include:
Their home
Their bank
With their accountant or solicitor
Online
How to find a Will online
If you live in England or Wales, you can access a government service which lets you search Probate records for documents and Wills online. Please note, this online service is only available for records from 1857 onwards and each copy ordered online costs £1.50.
What to do when someone dies and leaves a Will?
If your loved one has left a Will, the first thing you'll need to do is apply for Probate – the executor will need to arrange an interview with the Probate Registry. Here they will go over the legal documents, relevant paperwork, and swear an oath. Until the grant of Probate is approved, the executor will not have access to the finances of the deceased. The only exception being if it's considered a 'small estate' i.e. the total collective worth is £5,000 or less.
Once the Probate has been authorised, the next step is estate administration. To begin, the executor will pay off the debts, if any, linked to the person who has died, as well as any tax due. This includes inheritance tax, estate tax and income tax. After the debts and taxes, you can distribute the assets according to the Will. If you are the executor or personal representative it is a good idea to keep a record of how the estate is split; this is to avoid any confusion later on.
If you are unsure whether a Will has been written, you may need to approach their estate as if there isn't one. For this reason, it's a good idea to make a Will to ensure that your family is taken care of in accordance with your wishes. For more information on planning ahead, please read more about our prepaid funeral plans.
What happens if someone dies without a Will?
If a person dies unexpectedly, they may not have written a Will. In this instance, the estate of the deceased will go into Probate and the court will decide who is entitled to a share of the inheritance using intestacy laws.
Additionally, if someone dies without a Will, there are a number of people legally able to apply for Probate, or become the executor of the Will. These include next of kin or a person married/in a civil partnership with the deceased.
Who is entitled to see a Will after death in the UK?
Prior to the grant of Probate, only the person appointed as executor is able to see the Will. After it has been granted, the Will becomes a public document.
Can the executor of a Will be changed after death?
The short answer is yes. But, as with anything, there is an official process that needs to be followed. If you are unable or do not want to act as an executor on a person's Will, you can renounce the role. This is done by filling in a form of renunciation. It is then filed with the Probate Court, along with the Will.
For you to renounce the Will, the following must apply:
The person who made the Will has died
You have been named as the executor
You do not want to assign someone else to apply for Probate on your behalf
You have not started organising the deceased's estate
Alternatively, you can name another person to act as an executor in your place. To do this you will need to fill in a PA1 form with the other person's details. If you renounce your role but are a named beneficiary on the Will, you will still receive your share of the estate.
How long after death is a Will read in the UK?
A lot of people want to know: when does the Will get read after death. Despite what many think, most individuals will not have an official reading of the Will. Instead, it is up to the executor to decide when, or if, they will share the Will with others. However, the Will becomes a public document after the Probate has been granted.
How long after a death can a Will be contested?
A Will can be contested after Probate has been granted, but there is a limit of 6 months. If you believe the Will is invalid or you have not been adequately considered, you should seek legal advice as early as possible.
What is the average cost of a Will in the UK?
The cost of a Will can be anywhere from £150+ and will depend on your assets and how complex your affairs are.
Further Reading: Bereavement Support
It can be a confusing time following a death and difficult to know what you need to do first. We are glad to be able to offer help and support at this difficult time.