Popular songs and reflective music for funerals
When you are making funeral plans it's a good idea to consider whether you are going to play a piece of music at any point. The music is a simple way to personalise the ceremony and often sets the tone for the entire service – joyful, sad, uplifting. Don't forget, a funeral should be a celebration of life and music can be an important part of this celebration.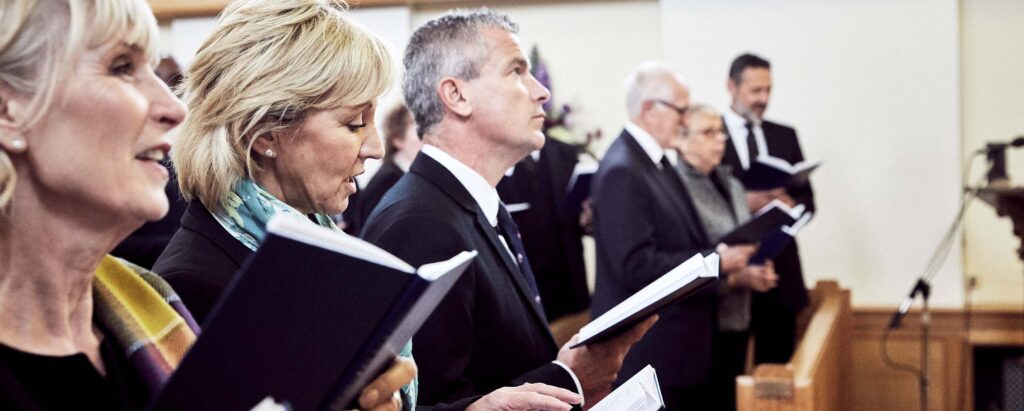 If you need some musical inspiration, here are some favourites:
Classical music for funerals
Ave Maria – Schubert
1812 Overture (conclusion) – Tchaikovsky
Cello concerto (3rd mvt) – Elgar
Grand March (AIDA) – Verdi
Greensleeves – Mantovani
Land of my fathers – Band of the Welsh Guards
Hymn to the fallen – Katherine Jenkins
Jerusalem – Blake
Popular music for funerals
Angels – Robbie Williams
Candle in the wind – Elton John
Let it be – The Beatles
See you again – Wiz Kalifa
Someone like you – Adele
Supermarket flowers – Ed Sheeran
I'll be missing you – Puff Daddy and Faith Evans
Somewhere over the rainbow – Eva Cassidy
You raise me up – Westlife
Sad/reflective music for funerals
A million love songs – Take That
Bitter sweet symphony – The Verve
Bring him home (Les Misérables) – Colm Wilkinson
Can you feel the love tonight – Elton John
Every breath you take – The Police
Come away with me – Norah Jones
How am I supposed to live without you – Michael Bolton
If I could turn back time – Cher
Kiss from a rose – Seal
Knockin' on Heaven's door – Bob Dylan
Uplifting music for funerals
California Dreamin' – The Mamas and Papas
Bohemian Rhapsody – Queen
Brown eyed girl – Van Morrison
Come on Eileen – Dexy's Midnight Runners
Don't rain on my parade – Bobby Darin
Fly me to the moon – Frank Sinatra
Good vibrations – The Beach Boys
I wanna dance with somebody – Whitney Houston
I say a little prayer – Aretha Franklin
Funny music for funerals
Always look on the bright side of life – Monty Python
Another one bites the dust – Queen
Big Spender – Shirley Bassey
Bring me sunshine – Morecambe and Wise
Dancing Queen – Abba
Dad's army theme – Bud Flanagan
Don't worry be happy – Bobby McFerin
Highway to hell – ACDC
Match of the day theme song
What music is played at funerals?
Some people ask us: is any music suitable for a funeral? The answer is simple. If it's a true representation of your loved one and it won't cause offense to their family or friends, there is no music that's off limits.
Genres can vary from pop songs, classical music, TV theme songs, heavy metal music – and plenty more. A funeral service is a celebration of life and if there is a song(s) that encourages this, music can be a central part of any ceremony.
How to choose funeral music?
When you are thinking of songs to play at your loved one's funeral, try not to limit yourself to what other people say is a good choice for a funeral song. To start, it can be a nice idea to think about your loved one's favourite songs and consider if any of them would be appropriate to play during the service.
Alternatively, think of songs that you believe represent them as a person. Don't be deterred from playing happy songs, a funeral is a celebration of life.
How many pieces of music do you have at funerals?
Most funerals have at least two music slots – one for entering and one for leaving – but this can be the same song. If you are choosing to include a slideshow or something similar, this can be another chance to add music throughout the funeral.
Should a funeral director sort out music for the service?
For services at a crematorium, the family choose the music and inform the funeral director, who will then organise it with the crematorium. If the service is being held at a church, the family will usually deal with the minister directly.
Further Reading: Arranging a funeral
Read about how funerals are arranged and what services you can expect to get.