If you're in the process of planning a funeral wake for your loved one, you might have several questions in mind. We've answered some of the most popular questions in our guide.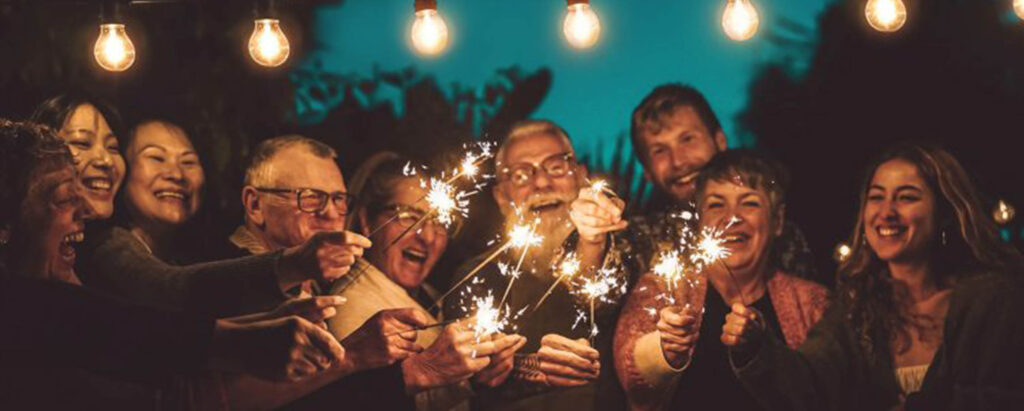 What is a wake?
A wake, also known as a funeral reception, is an event where close friends and family of the deceased gather together to pay their respects to their loved one. Traditionally, a wake referred to the viewing held before the funeral, but nowadays it's usually held after the funeral or memorial service.
What is the difference between a wake and a funeral?
A funeral is more formal than a wake and is typically led by a funeral celebrant or religious figure. A funeral also follows a particular order of service and may be guided by religious rites and rituals. In contrast, a wake is more casual and focuses on the mourners coming together and remembering the life of the person who died.
What happens at a funeral wake?
Family and friends will share memories of the person who has died, and generally celebrate the life of their loved one. Some bereaved families will choose to organise an event for the mourners to participate in, perhaps planting a memorial tree. Any mourners who were unable to make the funeral service may attend the wake, including young children. Food and drink is often served.
What do you do at a funeral wake?
A wake is a good chance to speak to friends and family of the deceased person, and maybe share a story or memory that you are particularly fond of.
What to bring to a funeral wake?
Unless a close family member of the deceased asks you to bring something in particular, maybe a food dish if there is no catering, you just need to bring yourself. Some attendees will bring a card to give to the bereaved family.
What do you wear to a funeral wake?
A wake will usually follow on from the funeral, either in the same location or one nearby, so you will likely stay in the same clothes you wore to the service. For more information on what to wear to a funeral, see our guide.
Do you have to have a wake after a funeral?
This will depend on the preferences of the person who has died and their surviving family. A wake is a good time for mourners to gather together in a less formal setting than a funeral service, which is why many people choose to have one.
Should I attend both the wake and the funeral?
It is respectful to attend both, but not compulsory. If you don't feel comfortable attending the wake, or you have a prior commitment you can't avoid, it's polite to let the grieving family know in advance – a phone call or message is usually appropriate.
How long does a wake last?
The average wake will last a couple of hours but you don't have to stay for the whole thing.
How to arrange a funeral wake
If you have been put in charge of organising a wake, here are some things you need to think about:
Guests – you need to decide if you want the wake to be public (all people can attend) or private (invitation only).
Location – there are lots of options when it comes to where you want to host the wake. The most common are a family home, church hall, social club or function room in a local restaurant/bar/hotel. There is also the option to choose somewhere more unique to reflect the personality of the deceased, perhaps a vineyard or bowling alley.
Food and drink – depending on the budget, you may wish to hire a caterer or organise the food and drink yourself. Buffet-style food such as sandwiches, sausage rolls and crisps are very common at a wake.
Entertainment – if the funeral is following the idea of a celebration of life, you may wish to incorporate some form of entertainment such as live music or a performance.
What are some unique ideas for a funeral wake?
Plant a memorial tree
Get everyone to wear a particular colour
Write entries in a memory book
Host a slideshow with pictures and videos of the deceased
You can find more ideas in our guide, celebration of life ideas.
How much does a funeral wake cost?
This will depend on your budget and where you are holding the wake – some wake venues are more expensive to hire than others. Speak to your local funeral director for more information.
Further Reading: Arranging a funeral
Read about how funerals are arranged and what services you can expect to get.