Binfield Scarecrow Hunt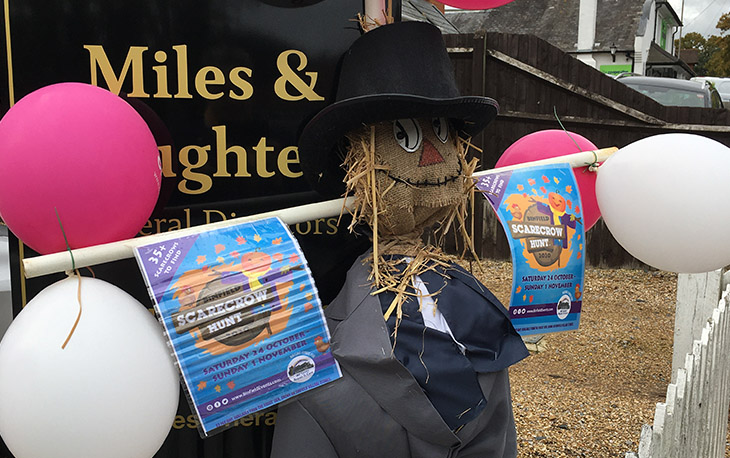 At Miles and Daughters, it is all about serving your local community. Sue Marelli, from the Binfield branch has been working with local community for two years and this year for the first time has entered the Binfield Scarecrow Hunt.
Between Sat 24th Oct – Sun 1st Nov 2020 Scarecrows are out between 9am and 5pm each day.
There are 76 scarecrows in Binfield for the children and community to find over Half Term and Worzel is Number 5 on the map with all proceeds going to All Saints Church Repair and Care fund.
Light up a Life 2020 Online Services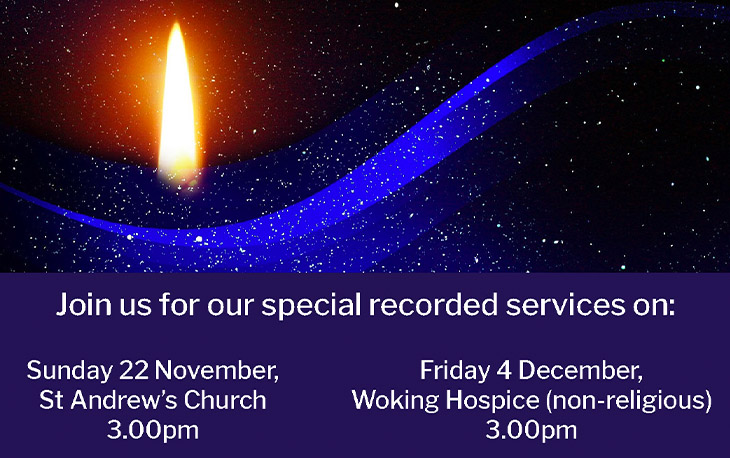 Woking & Sam Beare Hospice invite you to join them for a two specially recorded services on 22nd November and 4th December.
Due to the on-going coronavirus pandemic the decision was taken to move the services online to be viewed in the comfort and safety of people's homes.
Visit www.wsbhospices.co.uk/lualathome  for further information and to find the link for your preferred service. All video links will remain on the hospice website or social media channels until the end of December.
Wave of Light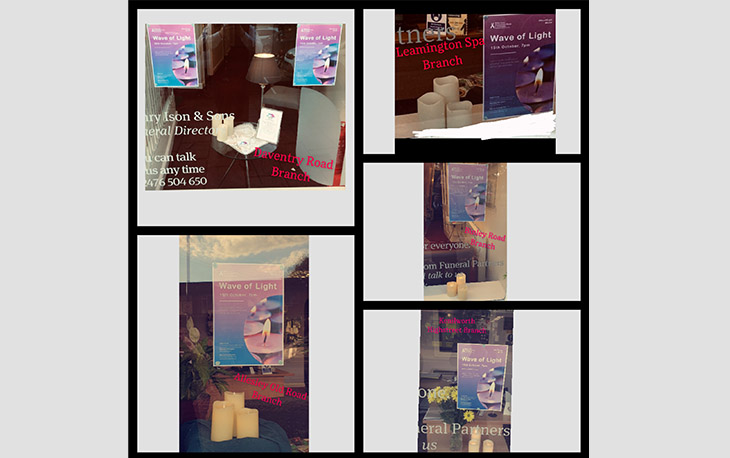 Henry Ison & Sons had an overwhelming response to their Facebook campaign during Baby Loss Awareness Week.
From October 9th to 15th, Baby Loss Awareness Week saw thousands of bereaved parents remembering their lost babies, raising awareness about pregnancy and baby death in the UK.
The annual event culminates with simultaneous lighting of candles – a global Wave of Light – at 7pm on October 15th.
Member of the community sent in pictures of their candles in memory of someone special to them.
Recognising the Covid-heroes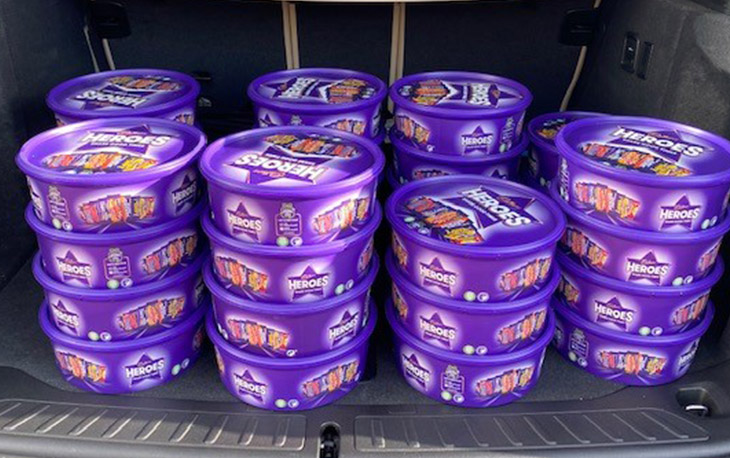 Howards Funeral Directors in Southport delivered tubs of chocolates to care and nursing homes in the Southport area to thank all staff for being 'Heroes' during the Covid-19 pandemic.
E Sargeant's Support New State-of-the-Art Facility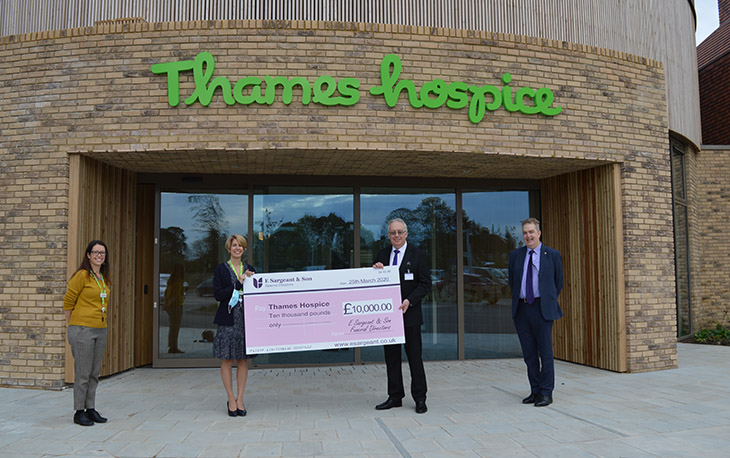 Funeral Partners Director of Preneed, Steve Coyle visited Thames Hospice with Regional Support Manager Mark Clements on 19th October to hand over a cheque for monies raised in 2019.
Caring staff at E Sargeant & Son Funeral Directors have pledged to raise £50,000 for Thames Hospice over a five year commitment through a variety of fundraising initiatives to support their new facility in Bray and this was the first opportunity that a formal handover could take place and a socially distanced photo could be taken to officially donate the funds.
Thames Hospice, one of the UK's largest and busiest hospices, opened the doors to its new state-of-the-art facility on 12 October 2020, welcoming its first patients and visitors.
Regional Support Manager Mark Clements said: "We are delighted to be able to continue our pledge to the hospice despite the coronavirus pandemic and have a number of initiatives that have either take place or are in the pipeline for this year. We are having to adapt our approach to fundraising as a lot of people are, but we know that now, more than ever, charities like Thames Hospice need our continued support."
All the Colours of Autumn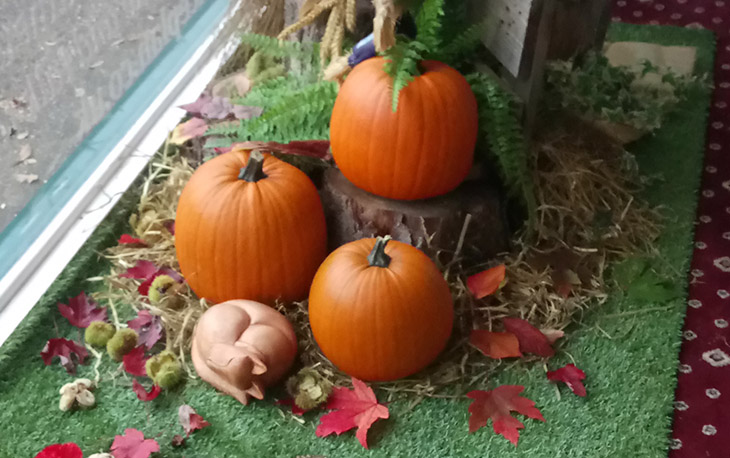 The October window display at Exeter & District is bursting with the vibrant colours of autumn. Autumn is often called fall in the United States because leaves fall from the trees at that time.
Remembrance Day Walk 2020
Funeral Arranger Sarah, Funeral Service Operative Jodi, and Funeral Director Damian will all be walking 11 miles at 11am on the 11th November to raise money for the Royal British Legion. The walk will incorporate six local churches where wreaths will be laid and finish at the Warminster Cenotaph.
Like so many other things, our fundraising efforts have had to adapt due to Covid-19 but the team are determined to mark the day in their own unique way and raise much-needed funds for the Royal British Legion which provides financial, social and emotional support to members and veterans of the British Armed Forces, their families and dependants.
To make a donation to the Royal British Legion click on the link below.