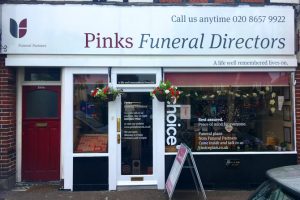 Our Friday worker, Sonia Hunt, always goes the extra mile when it comes to giving something back to the South Croydon community.
This time Sonia decided to channel her inner Mad Hatter and stage a Mad Hatter's tea party for the residents at Tudor House Care Home.
Sonia went along dressed as the famous Mad Hatter from Alice in Wonderland with some CDs, and had a good old sing-a-long with the residents whilst enjoying plenty of tea and cake.
Karen Rattigan, Funeral Arranger at Pinks, said: "Sonia is well known in the community for always giving 150% to the voluntary work she gets involved with.
"Her outfit was absolutely amazing, and I know that everyone at the home had a wonderful afternoon."