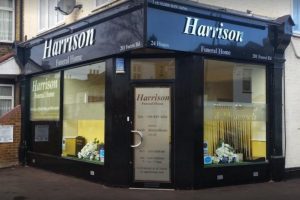 A knight in a shining limousine, this isn't how Funeral Service Operative Kevin from Harrison Funeral Home is usually known but that was certainly the case when he came to the aid of some residents and carers at Bridgewood House Care Home.
The residents and their carers were ready to leave the home to attend their local Remembrance service when their chariot failed to appear.
Due to some keen observation Kevin noticed the residents hadn't arrived and after enquiring where they were he discovered they had no transportation.
Without hesitation Kevin headed back to the funeral home, picked up the keys for a limousine and headed straight over to the care home ensuring everyone made the service on time.