Funeral Partners payment terms. We will fully quote costs covering all four elements on our estimate.
A typical funeral will include 4 elements:
Funeral Directors services
Your choice of coffin or casket
Your choice of any additional optional services
Disbursements (payments made to third parties by a funeral director on your behalf, e.g. crematorium or cemetery fees, officiant or minister fees, doctors' fees for cremation).
We will fully quote costs covering all four elements on our estimate.
Payment of the Funeral Account
There are some important points to note regarding the payment of a funeral.
Your Funeral Arranger will always advise you of the amount required in advance of the funeral by providing you with an estimate of costs for the funeral.
Once the estimate is approved we kindly ask for full payment of Disbursements & Additional Expenses plus 50% of the total cost of the Funeral Director's Services before the funeral.
A final invoice will then be raised 7 days after the funeral and the balancing payment is due within 21 days of the date of invoice.
If the balancing payment is not made by the due date (being 21 days from the date of invoice) the Company reserves the right to pursue reasonable actions to recover outstanding amounts and may charge interest on the overdue amount at the rate of 4% a year above the base lending rate of the Bank of England, which may change from time to time.
You may, should you wish, choose to pay the full funeral account in advance.
Probate or DWP funding
There is no need to wait for Probate. If sufficient funds are available, settlement can usually be made directly from the deceased's bank account without having to wait for Probate to be completed.
If you intend to claim assistance for funeral expenses from the Social Fund (DWP) please let us know. These payments are a contribution towards costs and will not cover the entire cost of the funeral so there will be a balance to be paid by you. The rules for eligibility are complex and we suggest that you speak with your Funeral Arranger or your local Department for Work and Pensions (DWP) office for advice. In the event of an unsuccessful claim, payment of the full amount of the funeral account will be your responsibility.
We accept payment by most major Debit or Credit Cards*, Online Bank Transfer, BACS, Cash or Cheque.*excluding American Express and Diners Club International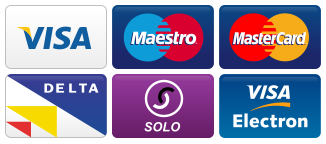 Further Reading: Bereavement Support
It can be a confusing time following a death and difficult to know what you need to do first. We are glad to be able to offer help and support at this difficult time.