The Role of a Funeral Director
Arranging a funeral while you are grieving can be stressful and overwhelming. But it is important to note that there is lots of support available to assist with this daunting task and alleviate some of the stress you may be experiencing.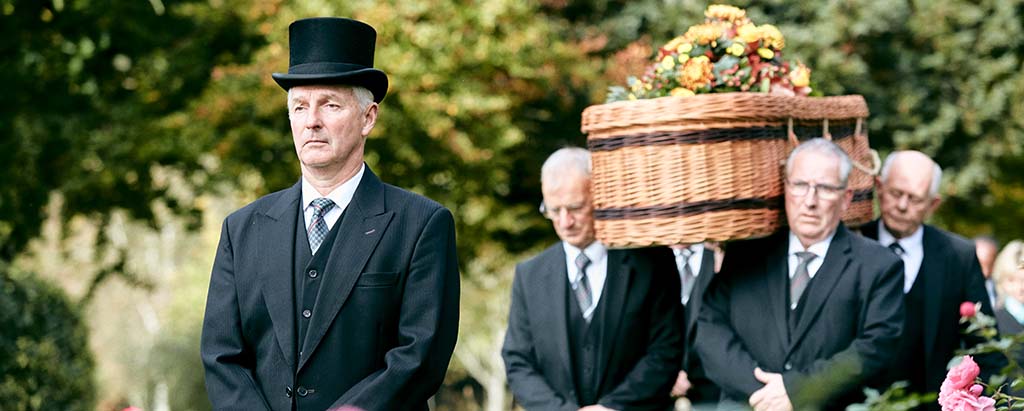 A funeral director is fundamental in planning the funeral service, so familiarising yourself with the role following the death of a loved one can be really helpful.
What is a Funeral Director and what do they do?
A funeral director has many responsibilities, but their main role is to provide compassionate support to the bereaved family members and arrange a good funeral according to their wishes. They will also assist with administrative duties, floral tributes, and burial or cremation requests either from a funeral home, cemetery or office depending on their working environment.
How will a funeral director assist me with planning a funeral?
Together with the family members, a funeral director will determine where the funeral service will take place, the date and time of wakes, memorial services and establishing whether your loved one should be buried or cremated. You may decide that you want to take care of some details yourself but know that if you do need any guidance or advice, your funeral director is there to assist you.
What role will they play on the day of the funeral?
The funeral director leads the procession on the day of the funeral and will walk in front of the hearse. This may not be for the entire route depending on the distance between the funeral home and the service, but it's where the funeral director is at their most visible to anyone attending the funeral service. Following that, the funeral director will be responsible for ensuring everything runs smoothly. They'll also oversee transportation for family members and supervise the burial or cremation. It is the funeral director's responsibility to ensure the requests made by the family members are respected on the day, and to be on hand at all times should the bereaved need it.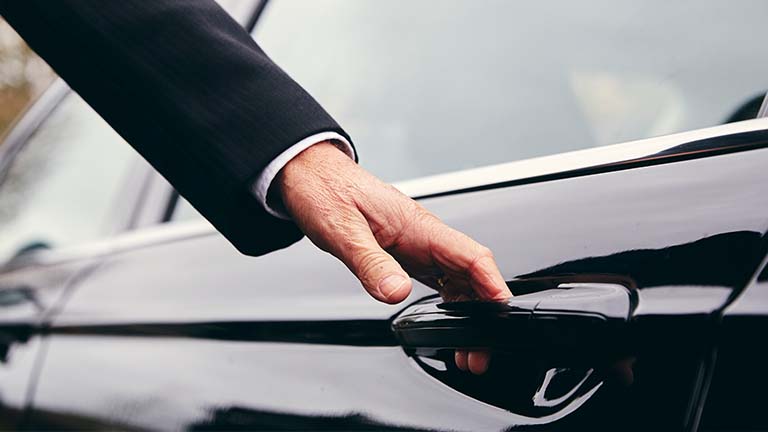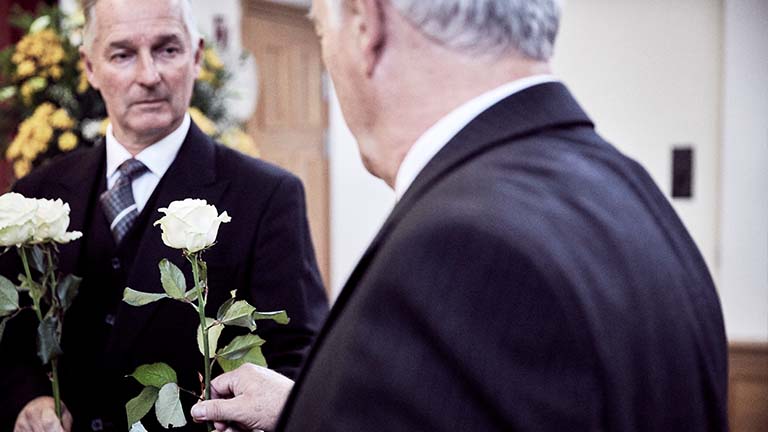 How will a funeral director support me and my family?
Trying to plan a funeral while coping with grief can be incredibly difficult but know that you can lean on your funeral director throughout the process. Managing legal requirements and death notices come under the job description of a funeral director so don't put pressure on yourself to know how to handle these things. Instead, rely on the expertise of your funeral director. And know that the support doesn't end with the funeral. The funeral director will arrange for your loved one or their ashes to be transferred to another location, where required. They'll also plan for the floral tributes to be forwarded to family members, organisations or charity, depending on your requests.
What can I expect from my funeral director?
You can expect professional guidance from your funeral director as well as a wealth of knowledge from spreading costs with an instalment plan to providing sympathy and compassion when you need it most. With that said you can count on your funeral director 24 hours a day to answer any questions you may have, whether that's over the phone or in person at a funeral home. Funeral directors often arrange the details of a funeral in as short as 24 hours so they're extremely experienced in their field and will be able to comfortably accommodate your needs for the funeral service.
What requests can I make of a funeral director?
Prior to the funeral, you can state your preference on whether you'd prefer your loved one to remain at home or be transported to a mortuary. Following that discussion, you'll be able to request a burial or cremation depending on your wishes. Remember that a funeral director is there to accommodate you, so if you also have requests from coffins and catering to music and flowers, they'll be able to assist. The same goes for after the funeral, so don't hesitate to reach out for support and make requests post funeral service.
For more support following the death of a loved one, there are many organisations that can help. Find out more about bereavement support.
Further Reading: Cost of a funeral
Find out about funeral costs and what financial support could be available.