Offering Condolences: What to Say at a Funeral
Finding the right words to say to a friend or family member who has lost a loved one is never easy, and we often find ourselves tiptoeing around the subject. And this isn't because we don't want to help, it's because we don't know how and are worried about getting it wrong. But it's so important to show love and support to those dealing with the death of a loved one, and a few kind words can go a long way.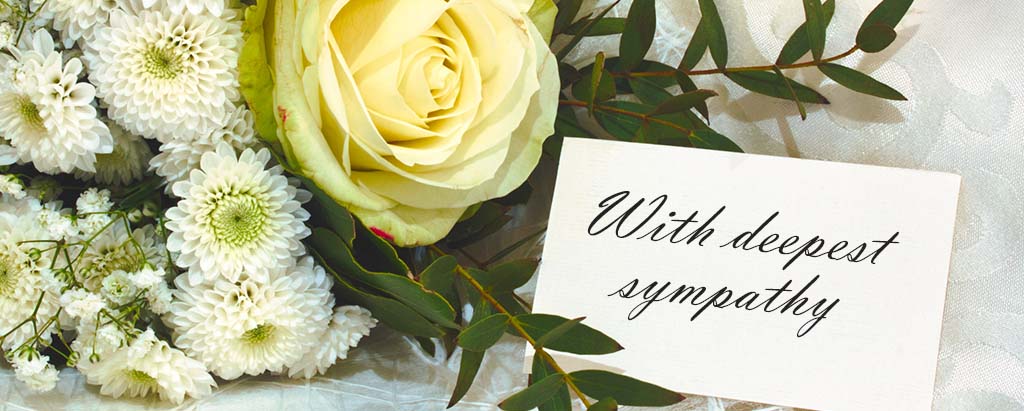 What you say to a bereaved person will depend on your relationship and you may want to adapt these phrases to suit. If you're unsure of what to say when you first reach out, these are a good place to start.
"I am so sorry for your loss"
"You and your loved one are in my thoughts and prayers"
"This is so sad to hear, I'm thinking of you and the family"
"If you want to talk at any time, I'm here"
"Shocked and saddened by this news if you need anything I'm here"
Anything along these lines will mean a lot to a grieving person. They may be feeling very overwhelmed, so to hear any condolences or words of comfort from friends and family can help them feel less alone in their grief. The simple fact of reaching out can mean the world to anyone who is dealing with grief.
It can also be helpful to know what not to say so we can avoid causing more hurt. Because even though we mean well, these words can be less than helpful to someone in mourning. It's easy to overthink the words at a time like this which is why below we've outlined some examples where you might mean well but it could be upsetting to the bereaved:
"Be brave / stay strong"
"I know how you feel"
"Everything happens for a reason"
"At least they lived a long life"
"They're in a better place"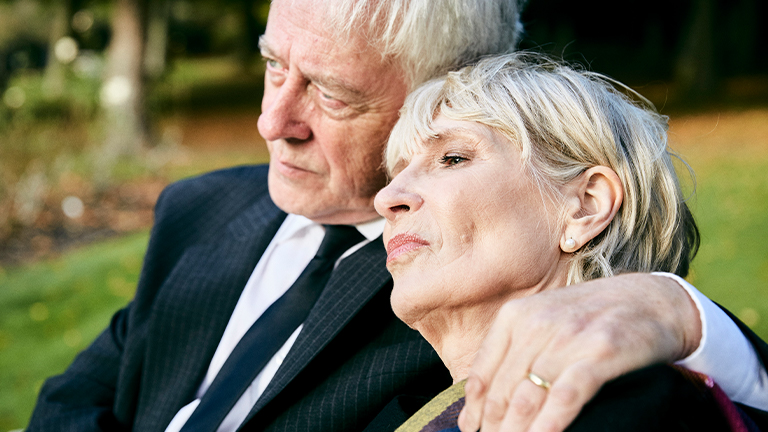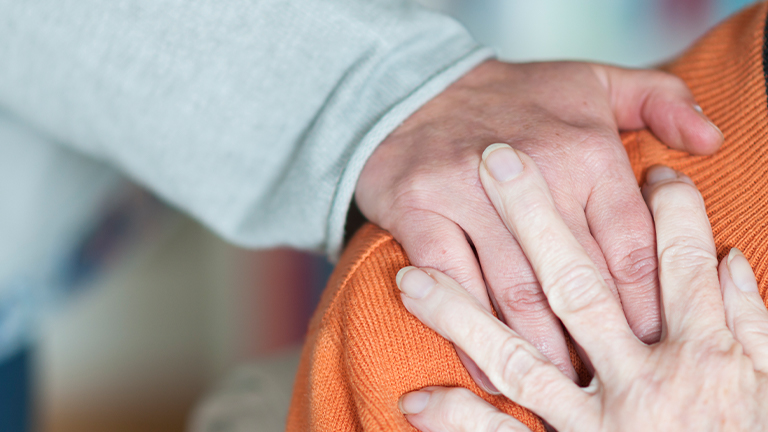 More often than not someone who is experiencing loss will avoid asking for help because they don't want to burden anyone. This is why it is so important to reach out rather than not say anything at all. A phone call is a great way to speak to the bereaved directly, express your deepest condolences and let them know you're there if they need anything.
Each person deals with grief in their own way so they may not take you up on that straight away but checking in every so often will let them know you're sincere. When they're ready to talk about the person, they'll appreciate you being at the other end. Just remember to be patient and be there to listen and comfort them.
Of course, it's not always easy to speak over the phone about a subject so sensitive and it may not be appropriate if you were a distant acquaintance. In this instance, you may prefer to send condolences via a sympathy card and acknowledge the loss that way.
Sending a card allows you the time to think carefully about what you'd like to say and gives you the chance to write a sincere and meaningful message. A letter, email or text is also an option to show you care and that you're thinking of them. And while you may not get a reply, the thought will be appreciated.
The theme here really is that it's the thought that counts, so a simple message via card or a chat on the phone can make such a difference to a friend or family member who's dealing with loss. The words don't need to be poured over too much; sincerity at a time like this is the most important thing when offering condolences.
Death and loss are not something we're often faced with so it's only natural we're hesitant when talking about it, especially to the bereaved. But it's a lot simpler than you think. Sometimes just spending time being there to listen is enough for someone dealing with loss. To know they're not alone when mourning can provide a sense of comfort and ease some of their sadness. Having the space to be able to talk openly about the person who has died, without fear of judgement, can be a helpful way to cope with grief.
Need more advice? We've put together some guides that may help you during what is already a difficult time: Attending a Funeral.
Further Reading: Cost of a funeral
Find out about funeral costs and what financial support could be available.