Guide to Funeral Transport
Your loved one's final journey marks an important moment. The departure towards their resting place can be emotional for friends and family left behind. This is especially true as it often marks the beginning of the funeral service which is bound to stir up emotions.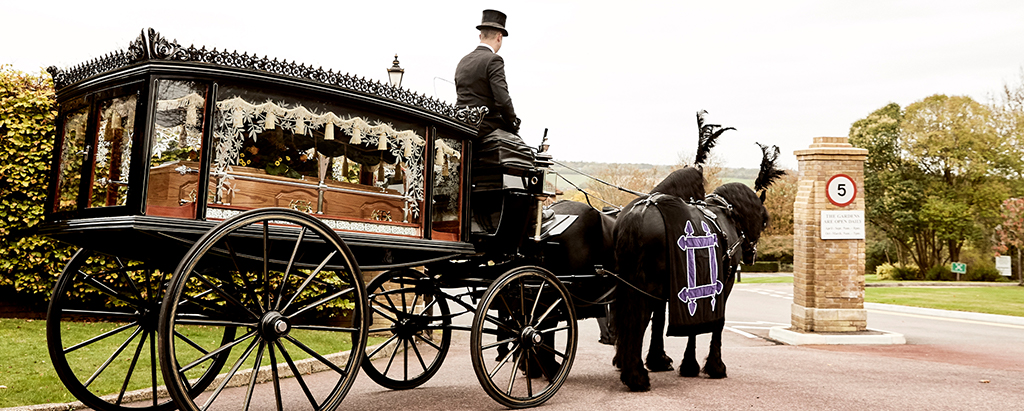 A special moment
For the journey to the cemetery or crematorium, close friends and family of the person who has passed away will follow the hearse in funeral cars, forming the funeral procession. Neighbours may step out onto the street to pay their respects, and the funeral procession may pass places of significance from the person's life.
Knowing your options
Whilst many people might opt for a traditional hearse with floral arrangements, many families often wish to personalise the funeral procession further – and part of this is choosing a vehicle to reflect the taste of their loved one. With so many different options available, a funeral procession can be customised to be a true reflection of the person who has passed away. With Funeral Partners, you can opt for our classic cars and limo, or perhaps a horse drawn hearse or motorcycle hearse.
A fitting tribute
Whatever you decide to choose for your loved one's funeral transport, your funeral director will discuss transport options with you so that they can organise the practicalities – all you need to do is let them know what your needs are. At Funeral Partners, our teams of experienced professionals are well versed in funeral services and will build transport into funeral plans as standard.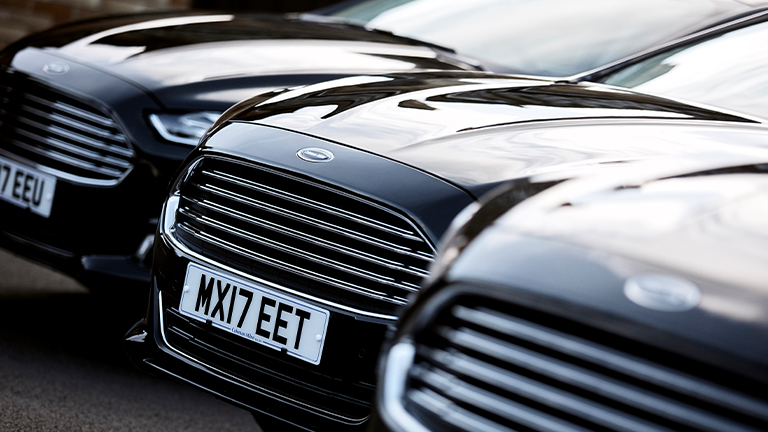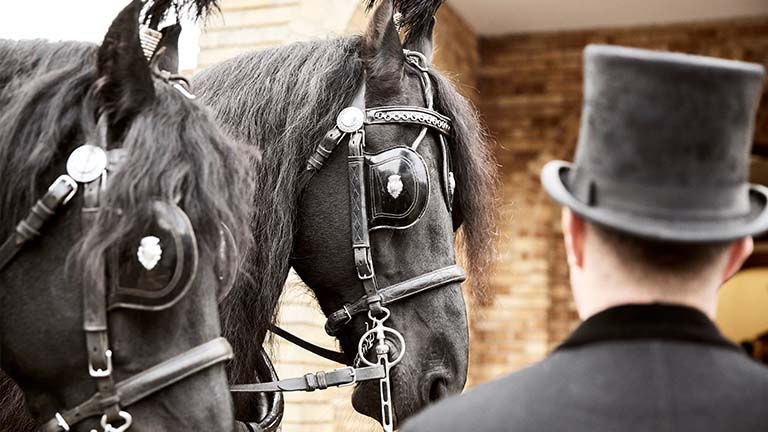 Things to think about
Your funeral director will discuss the finer details of the funeral procession with you. Things to consider will include:
How many vehicles will you need?
What sort of funeral vehicles would you like? Would you like a specialist funeral vehicle, such as a horse-drawn carriage?
Who would you like to follow the hearse, travelling in the funeral cortège?
What route would you like the funeral cortège to take?
Would you like a display of funeral flowers in the hearse?
Once these considerations have been discussed with your funeral director, they'll make all the arrangements for you to ensure that your loved one's funeral procession is a fitting tribute.
Funeral Partners can help
Funeral Partners will provide you with a modern motor hearse, and liveried staff who will attend throughout the funeral. You can travel to and from the service and cemetery or crematorium in a modern limousine from our fleet.
If you need help arranging a funeral, please get in touch with your local funeral home and our friendly team will guide you through the process.
Further Reading: Cost of a funeral
Find out about funeral costs and what financial support could be available.